The GCCA Net Zero Roadmap Accelerator Program is designed to help national cement and concrete industries decarbonise in line with the GCCA's 2050 Net Zero Global Industry Roadmap. It will accelerate local implementations of the global roadmap.
Unveiled in March 2022 at MENA Climate Week, the first wave of Accelerators launched in Egypt, (the host country for COP27) as well as in India, Thailand and Colombia. These countries combined represent approximately 10% of global cement and concrete production.
Globally, cement and concrete manufacture accounts for around 7% of CO2 emissions. The global plan to eliminate these emissions by 2050 requires all parts of the world to accelerate the reductions in CO2 emissions. The Accelerator program helps to identify the local barriers to decarbonisation in target countries and recommend key actions.
Working with local industries, the GCCA will work closely with policymakers, designers, and the construction sector to help overcome procurement and resourcing challenges, as well as demonstrate the business case for greener technologies to be used on a wider scale.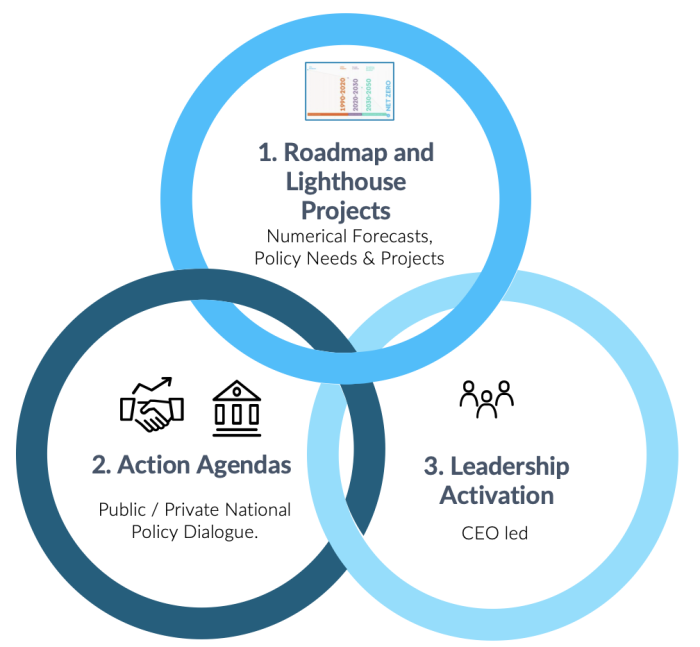 The Net Zero Roadmap Accelerator aims to:
Accelerate decarbonisation in the sector
Establish concrete set of action and projects to deliver net zero roadmap
Bridge the dialogue between policy makers and the industry towards policy engagement that will facilitate the implementation of decarbonisation actions
Capture the attention of the financial institutions to finance sustainable projects
Ensure our industry receives support and recognition for its decarbonisation efforts
Help our members and affiliates progress on the decarbonisation transition through key information, good practice and successful collaboration