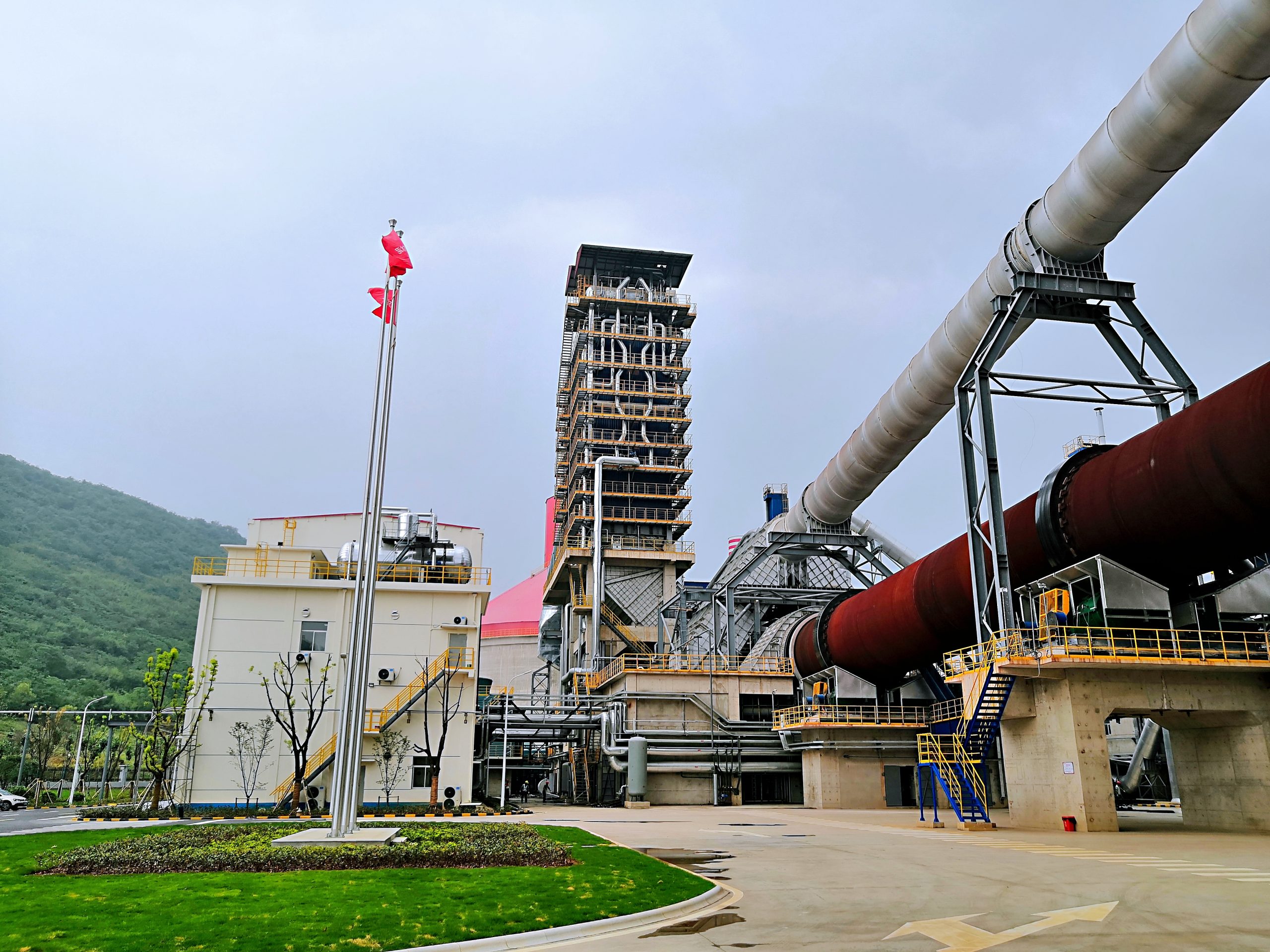 Sinoma Energy Conservation Co,.Ltd, a subsidiary of CNBM, which has designed and built low-temperature waste heat power generation systems for more than 400 clinker production lines in and out of China, is a well-known pioneer focusing on waste heat power generation for cement industry.
The Waste Heat recovery Project for Huaikan South Cement plant with installed capacity of 13MW, built within less than one year, was operated on January 13, 2020. It is a demonstration of Sinoma Energy Conservation's third-generation waste heat power generation technology. The features of this technology include High Performance / High Integration / High Intelligence / High Reliability / Low Carbon Emission.
High Performance
After the system operating under the 6-stage preheater in operation, the Power generation per ton of clinker is 29 to 30 kWh/t.clinker, the Average power generation is 11,219 kW per hour.
High Level Integration
In Huaikan South Project, Sinoma-EC has put forward the new concept of integrated design of WHRPG and cement process, and took WHR boiler as a part of the cement production line.
High Level Intelligence
The WHRPG system adopts advanced wireless communication technology to collect the operation data of WHRPG, realize remote big data analysis and management, and set a large number of cameras to monitor the whole WHRPG in an all-round way. Thus, it can supervisor the status of the power station on real time, the efficiency and intelligence is significant improved.
High Reliability
This system adopts combined superheating technology and uses hot air at the clinker cooler to reheat the low-quality steam generated by PH boiler, So as to realize the multi-stage utilization of waste heat resources and assure the safe and stable operation of WHRPG station.
Low Carbon Emission
After the project is put into operation, the annual power generation capacity is 79.29 million kWh, which is equivalent to saving 24,423 tons of standard coal and reducing carbon dioxide emissions by 51,419 tons per year.