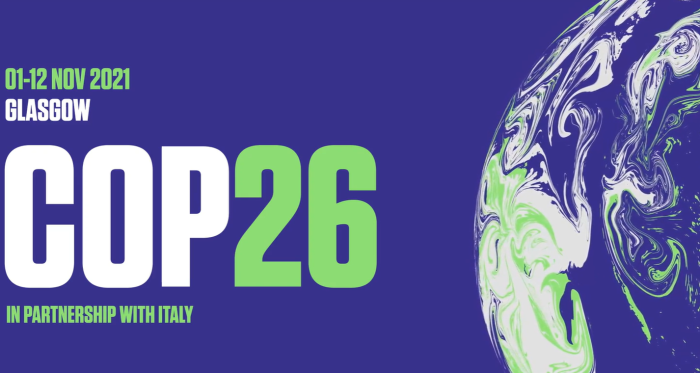 The GCCA is proud to be an official observer at COP26, following the launch of our Roadmap to Net Zero Concrete and our status as the first industrial Race to Zero accelerator.
COP26 is expected to be the most significant UN Climate Change Conference since Paris. Building on its recently launched net zero roadmap, GCCA will be actively engaging with all stakeholders, aiming to work with the wider business community to help advance the negotiations on international carbon markets.
The launch of our roadmap was a significant milestone for our industry, marking the first time the global industry has come together to set out the actions, milestones and levers required to achieve net zero concrete. It also sets out the policy asks for governments around the world to set the conditions for us to achieve this crucial goal.
COP26 will provide a springboard for us to accelerate our discussions with policymakers and government leaders from around the world.
As well as our own event – From Global Commitment to Local Action – Implementing the Cement and Concrete Net Zero Roadmap – (taking place in the Buildings Pavilion) on the 4th November, we and our members will be participating in several other events over the course of COP26. Register Now to watch the live stream of our event.
GCCA at COP26
We will be attending and speaking at the following events. Please contact the GCCA team who are on site at: Communication@gccassociation.org
| | |
| --- | --- |
| Date, time | Event |
| 1st November 7pm | European Commission – Meeting Sustainability Goals through Integrated Carbon Management |
| 2nd November 10.00 – 11.30 | UKRI – Urban Informality and Inequality |
| 2nd November 12 .00 – 17.00 | Global ABC Pavilion |
| 3rd November 9.00 – 10.15 | UNECE – Carbon Neutrality Beyond orders – Senate Room, University of Glasgow |
| 3rd November 16.00 – 17.00 | WBCSD Business Manifesto for Climate Action Launch |
| 3rd November 17.00 – 18.30 | Reimaging our City Streets for Health and Sustainability |
| 4th November 10:00. -11:00 | Holcim sponsored event – Making Green Cities a Catalyst to Build a Net Zero Future |
| 4th November 10.30 – 11.30 | Danish Government – Greening Cement Event |
| 4th November 13.15 – 14.30 | UNECE Climate Neutral Housing Event, Lomond Auditorium, SEC |
| 4th November 14.00 – 15.30 | GCCA Roundtable Event |
| 4th November 18.00 – 20.00 | GCCA Reception and Buffet, India Quay |
| 7th November 12.00 – onwards | Blue Planet Sunday Brunch and Open House |
| 8th November 15.30 – 18.00 | Business for Nature Strategy Workshop and Drinks |
| 8th November 19.00 – 21.00 | Danish Government Networking Reception |
| 8th November 19.30 – 22.00 | COP26 Reception and Dinner |
| 9th November 8.00 – 9.30 | The Climate Group – Net Zero Materials Roundtable |
| 9th November 10:00 – 10:30 | WBCSD – Understanding business contributions to nature-positive |
| 9th November 17.00 – 19.00 | The Climate Group Drinks Reception |
| 9th November 17:30 – | WBCSD Robust accounting and transparent emissions reporting to drive industry transition |
| 9th November | Leadit Summit |
| 9th November 11.30 – 14.15 | Action Zone – Climate Champions Marrakesh Agreement Event, Industry Transition to Net Zero |
| 10th November 11:30 | COP PWC briefing event – in French |
| 10th November 17.00 – 20.00 | Global ABC Pavillion |
| 11th November 11.00 – 13.00 | McKinsey – Decarbonising the Built Environment Dialogue and Launch |
| 11th November 15.30 – 16.30 | UK Government – Construction Decarbonisation Event |
More information
Register Now to watch the live stream of our COP26 Event
4th November 14:00 – 15:30 London Time
Register Now