Judges "delighted" with entries as global photography competition announces winners.
The GCCA is delighted to announce the winners of its 'Concrete in Life' 2019 global photography competition which were revealed at its annual conference in Singapore.

More than 5,000 entries from more than 40 countries showcased the vital role played by concrete in supporting economies, connecting communities, and building innovative structures all over the world.
Open to professional and amateur photographers via social media and online, the competition was split across three categories (Urban design, Practical concrete, Small scale concrete) with the entries demonstrating the widespread and diverse use of concrete across the globe.
Prizes of $2,500 were awarded to each of the six category winners, with a top prize of $10,000 awarded to the overall 'concrete in life' winner and photograph of the year. Learn more competition background here.
Congratulations to all our winners and a huge than you to all photographers who took part – look out for details of concrete in life 2020!
Overall Winner and best 'concrete in life'
Photo by Rolando Batacan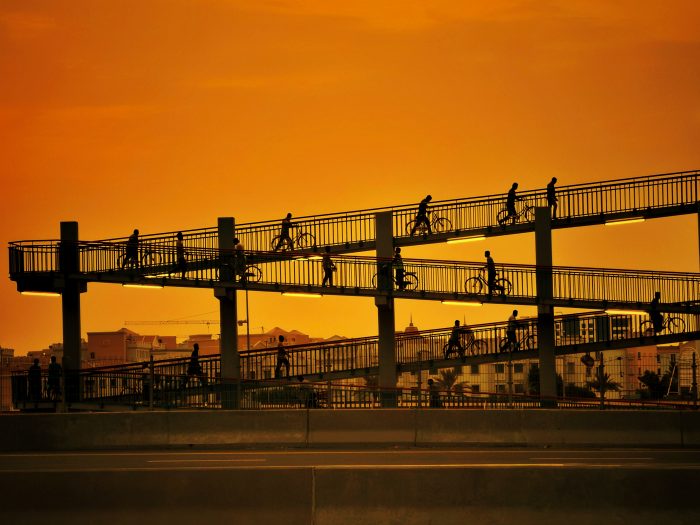 "This photo shows one section of the pedestrian bridge located near Al Aweer Vegetable and Fruit Market in Dubai. Imitating life's cycle, these workers cross the bridge every day in the morning and back in the evening after real hard work."
"To be the winner of 'Concrete in Life' means a huge amount to me. The concrete bridge shown in my photo traverses the busy Sheikh Mohammed Bin Zayed road in Dubai, used by Asian expats mostly working as porters in the fruit and vegetable market. That's the bridge's practically usage, but it's symmetry against the backdrop of Dubai portrays architectural beauty. That's the fascination of Concrete in Life."


Rolando Batacan
Category Winners
Urban design and use (Professional)
Photo by Pedro Ajuriaguerra Saiz | @pedro_ajuriaguerra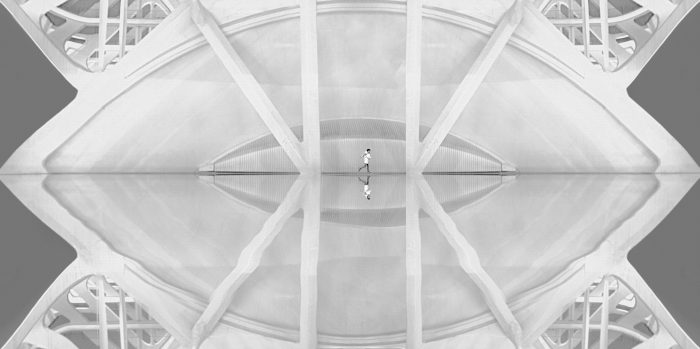 Description: "My son runs on the exterior facade of the science museum of Valencia, Spain. It is a white concrete facade designed by the renowned architect Santiago Calatrava. In that area there is a small pond that reflects part of the facade generating the effect of an eye."
Urban design and use (Amateur)
Photo by Corin Gibbon | @thisbrutallife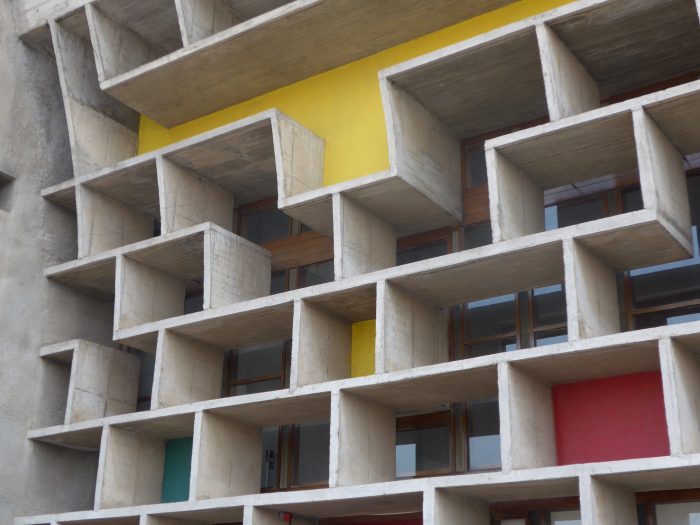 Description: "The visit was a real highlight of a 'once in a lifetime' trip that I undertook with my wife last year. Given my interest in concrete architecture, to visit Chandigarh really was a dream come true!"
Practical Concrete (Professional)
Photo by Jason Chowdhury | @jasonchowdhury_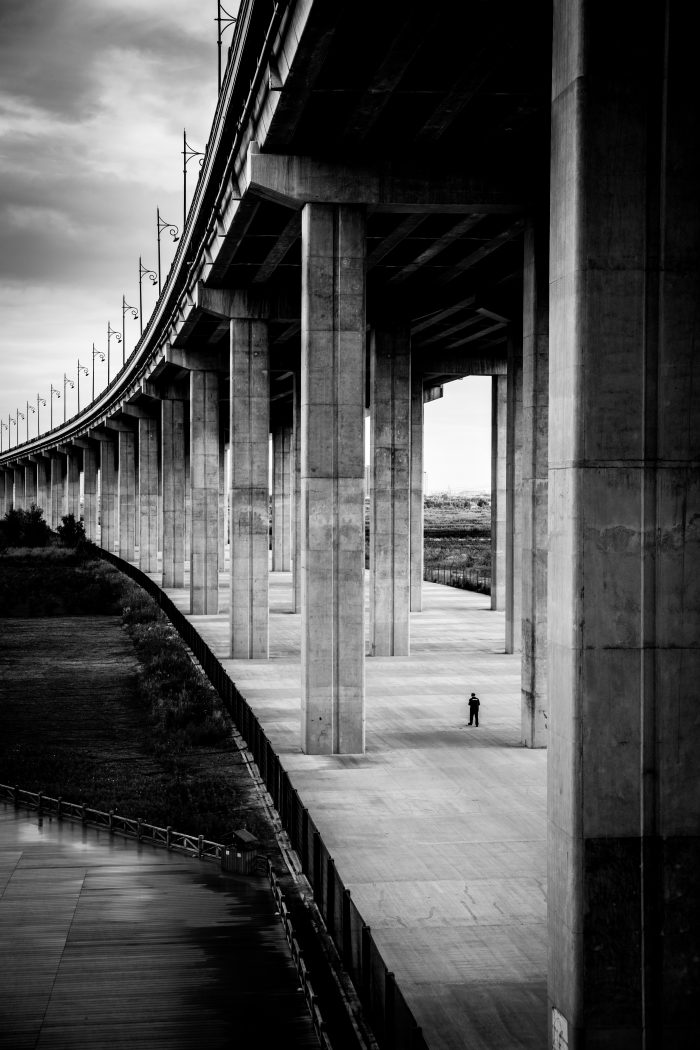 Description: "The story is all about loneliness in our city life. I had noticed a security guard was walking under the bridge without any companion. After capturing the photo, I went down to talk with him. He told me that he doesn't mind being alone. He enjoys his lonely time and he feels like a solitary traveller."
Practical Concrete (Amateur)
Photo by Rolando Batacan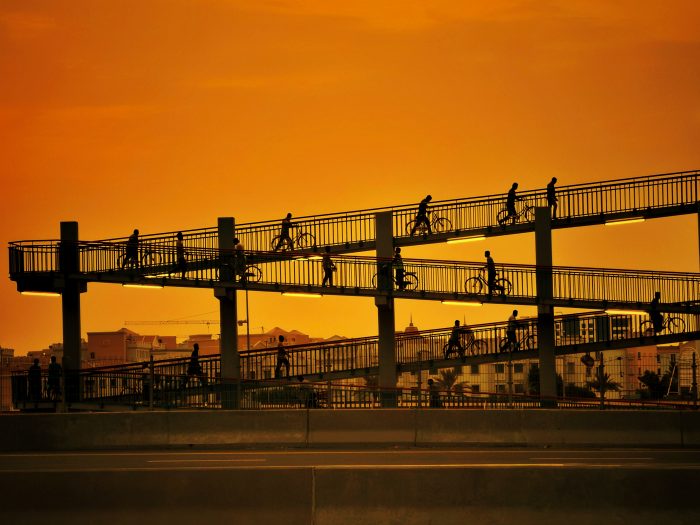 Description: "This photo shows one section of the pedestrian bridge located near Al Aweer Vegetable and Fruit Market in Dubai. Imitating life's cycle, these workers cross the bridge every day in the morning and back in the evening after real hard work."
Small Scale (Professional)
Photo by Emman Foronda | @emmanforonda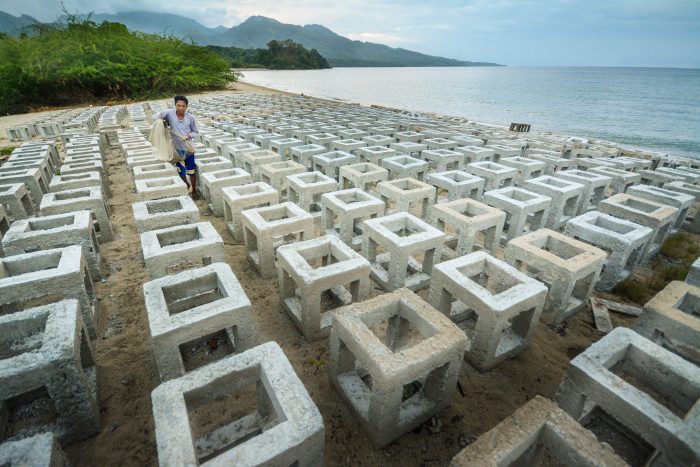 Description: "Fishermen use an "Artificial Coral Reef", an open cube made of pre-cast concrete, and then distribute it onto the seabed. This helps enhance the marine life habitat as well as increase fish productivity therefore promoting local tourism and aquaculture."
Small Scale (Amatuer)
Photo by Santiago Aleman | @the_santiago_aleman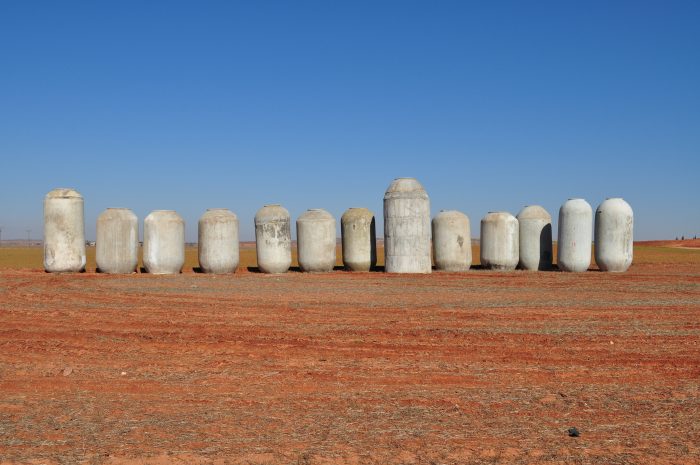 Description: "Cylindrical concrete containers used in the drought prone region of La Mancha, Spain, to bring water into remote areas with difficult accessibility for domestic use. The simplicity of the composition shows the relationship between the three elements that inhabit the space: the dry, bright blue sky, the parched clay earth, and, in contrast, the water filled concrete cylinders."
(Header photo by Tawpee Comeso – Skateboard park, United Arab Emirates)