Towards low carbon economy path: Indian Cement Sector, Day 2 – Round-Up Blog
Read the Day 1 Round-Up here.
4th December 2020:
As we look to build a more sustainable world, the reutilisation of resources is important. The theme of the circular economy resonated throughout day 2 of the 1st Annual GCCA India E-Conference, and the momentum set up by our stellar line-up of speakers from Day 1 was carried forward in the same spirit by today's contingent of industry experts.
Day 2 focused on the various technical and business management aspects related to a strong and sustainable circular economy for the cement industry. The day called upon the collective expertise of global think-tanks, consulting agencies and industry players to share their best practices, success stories and experience to make it an enriching day for the audience.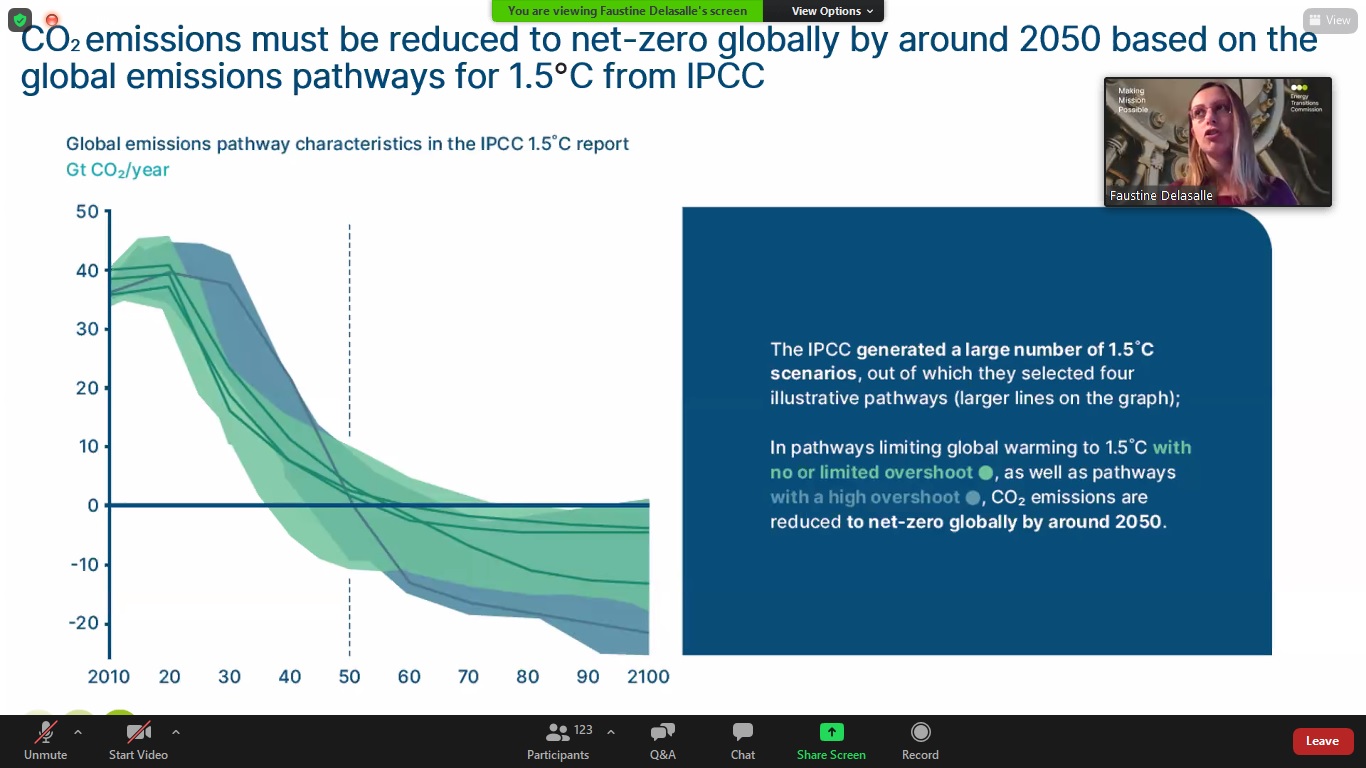 The Case for a Circular Economy
Setting us on our way at the start of Day 2 was Mr. Nilesh Narwekar, (CEO – JSW Cement), GCCA India – Co-chair. In his opening remarks, he set the foundation for the day's theme on the need to implement the circular economy best practices for the Indian Cement and Concrete Industry. This centred on the correct and technology-centric utilisation of industrial waste and policy advocacy for incentivising manufacturers to rethink their approach. The adoption of circularity represents our best bet in collectively meeting our climate ambitions and hence requires immediate action, a thought mirrored by our speakers through Day 2.
Our keynote speaker for today was Faustine Delasalle, Director, Energy Transitions, Commission & Partner at SYSTEMIQ). She highlighted the cement industry contributions in global CO2 emission levels and forecasted models that will enable us to meet the 1.5-degree global mission. With the biggest quantum of manufacturing growth expected from India (3x by 2050), it puts us in a very pivotal role in the global scenario. Ms. Delasalle proposed 3 basic action areas to decarbonise the cement industry. Firstly, management of demand with particular focus on recycling, reuse and usage efficiency. Second, energy efficiency which can be brought about by kiln improvement, electrification and decreasing clinker to cement ratio. Lastly, the deployment of multiple decarbonisation technologies used in tandem to bring down emission levels.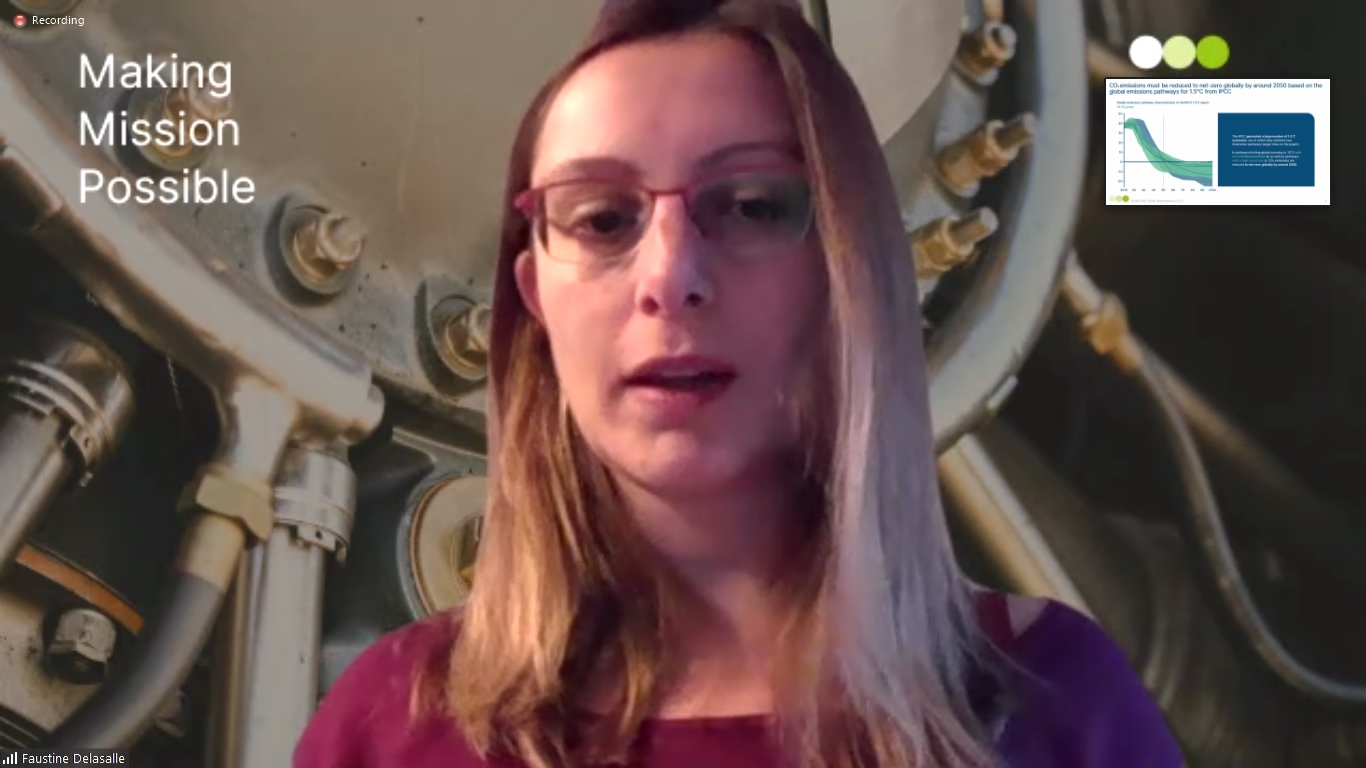 She also highlighted challenges like commercial scaling and availability of advanced technology solutions and better policy decision-making to allow manufacturers to take quicker steps to sustainability. This technology will add a substantial amount to the cost of the cement products but not one that will overly burden the end consumer for example, a home buyer.
Circumventing Our Challenges:
Ulhas Parlikar, Global Consultant – Circular Economy, was up next with a closer look at the Extended Producer Responsibility (EPR) and its impact on the Indian market. While the advantages of EPR legislation are straight forward in nature, the fragmented nature of the industry and viable alternatives to plastics and other forms of fuel introduce challenges. Mr. Parlikar called upon bodies like the GCCA to envision and encourage multi-stakeholder community initiatives with the potential to cause long-lasting benefits to the country.
Next up was Mr. Lim Koon Min (Dy. Director PanUnited, Singapore) with a presentation which showcased how Carbon Cure Concrete, an innovation of their subsidiary, is changing the game in material utilisation and carbon reuse. For a standard high rise, the use of Carbon Cure Concrete can bring offset benefits up to 680,000 kg of CO2, which is equal to the offset created by 360 hectares of forest annually. The audience agreed that it was innovation like this that will lead the industry to become carbon neutral. He also focused on the PanUnited approach to a circular economy with detailed examples of challenges like cement delivery and the role of technology to minimise wastage.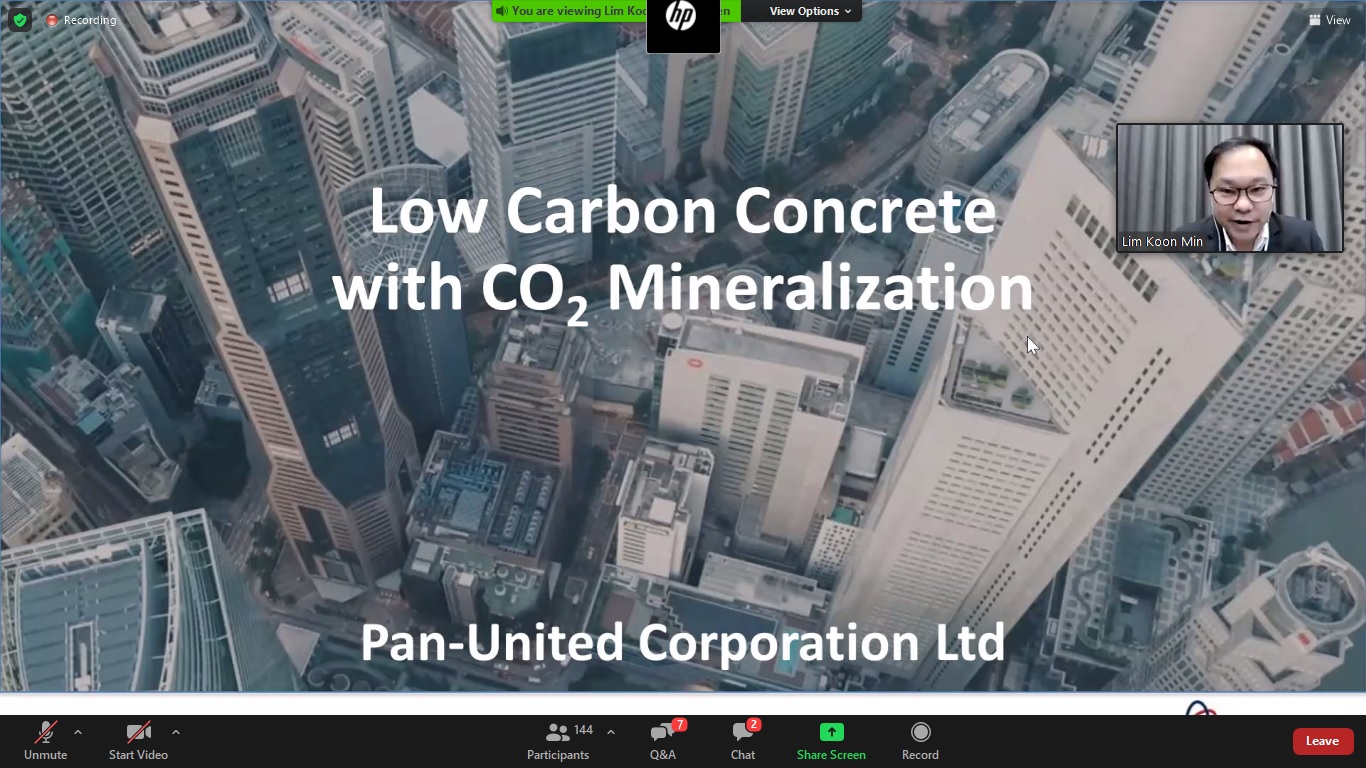 Helen Murphy, (General Manager, Innovandi), used her session to introduce the audience to Innovandi – the Global Cement and Concrete Research Network (GCCRN), formed by the GCCA to accelerate global collaboration on cement and concrete innovation. She presented an overview of its efforts to connect the industry with scientific institutions to drive and support global innovation with actionable research. Ms. Murphy encouraged the audience to join and make their global efforts even stronger through open collaboration.
Rounding off our individual sessions for Day 2 was Deeksha Vats, CSO, Aditya Birla Group. Her masterclass on Contribution to SDGs – learning from the aluminium sector, shone a light on the approach by Hindalco, a subsidiary of the Aditya Birla Group, towards sustainability and decarbonisation. This was highlighted through technology measures like energy efficiency as well as cultural adoption to ensure everyone is working towards the same goal. Ms. Vats showcased linkages with sustainability efforts and the SDGs that the organisation is working to impact.
A Round Table for Circularity
Our panel discussion to close Day 2 comprised of Ashok Menon (Global Technology Leader, Sabic), Yasir Ahmad (Partner, PWC), SMR Prasad (GM, JSW Steel), Rachana Arora (Deputy Team Leader (EU-REI), GIZ) and moderated by Manoj Rustagi (Head – Strategy & Projects, JSW Cement Limited). Each panellist brought about a specific case study or successful proof of concept actualised by their organisations. The audience was treated to credible projects from global industry leaders, cutting edge technology and business consulting proposals, best practices and research intelligence.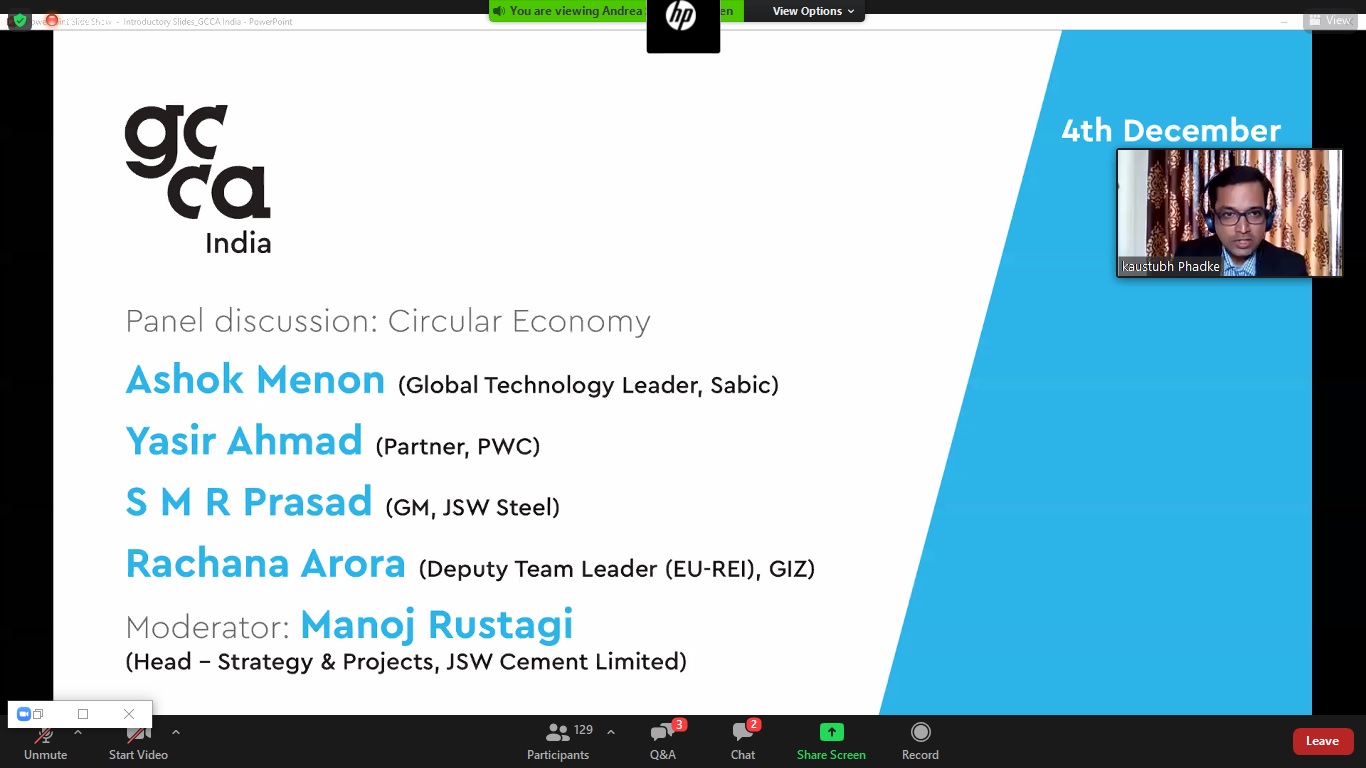 As we closed the final day of the first edition of our conference, we are excited by the depth of industry knowledge shared across the event. A strong set of speakers and an equally engaged audience made the 2-day journey exciting and enriching for all. We extend our thanks and gratitude for all attendees, speakers and organisers who helped bring this event to life.