20 July 2022
GCCA and FICEM Take Next Steps to Accelerate Regional Net Zero Progress at LatAm and the Caribbean Climate Week
(Santo Domingo, 19th July March 2022) – The Global Cement and Concrete Association (GCCA) and its regional affiliate Federación Interamericana del Cemento (FICEM) have today announced the next steps in accelerating decarbonisation in the region at the Latin America and the Caribbean Climate Week (LACCW 2022).
The GCCA, which launched a 2050 Net Zero Global Industry Roadmap last year, has member companies around the world, including world-leading companies from the Latin America region such as CEMEX, Cementos Argos, Cementos Progreso, GCC, Votorantim,and Pacasmayo and UNACEM, along with FICEM's members which include Domicem and Melon.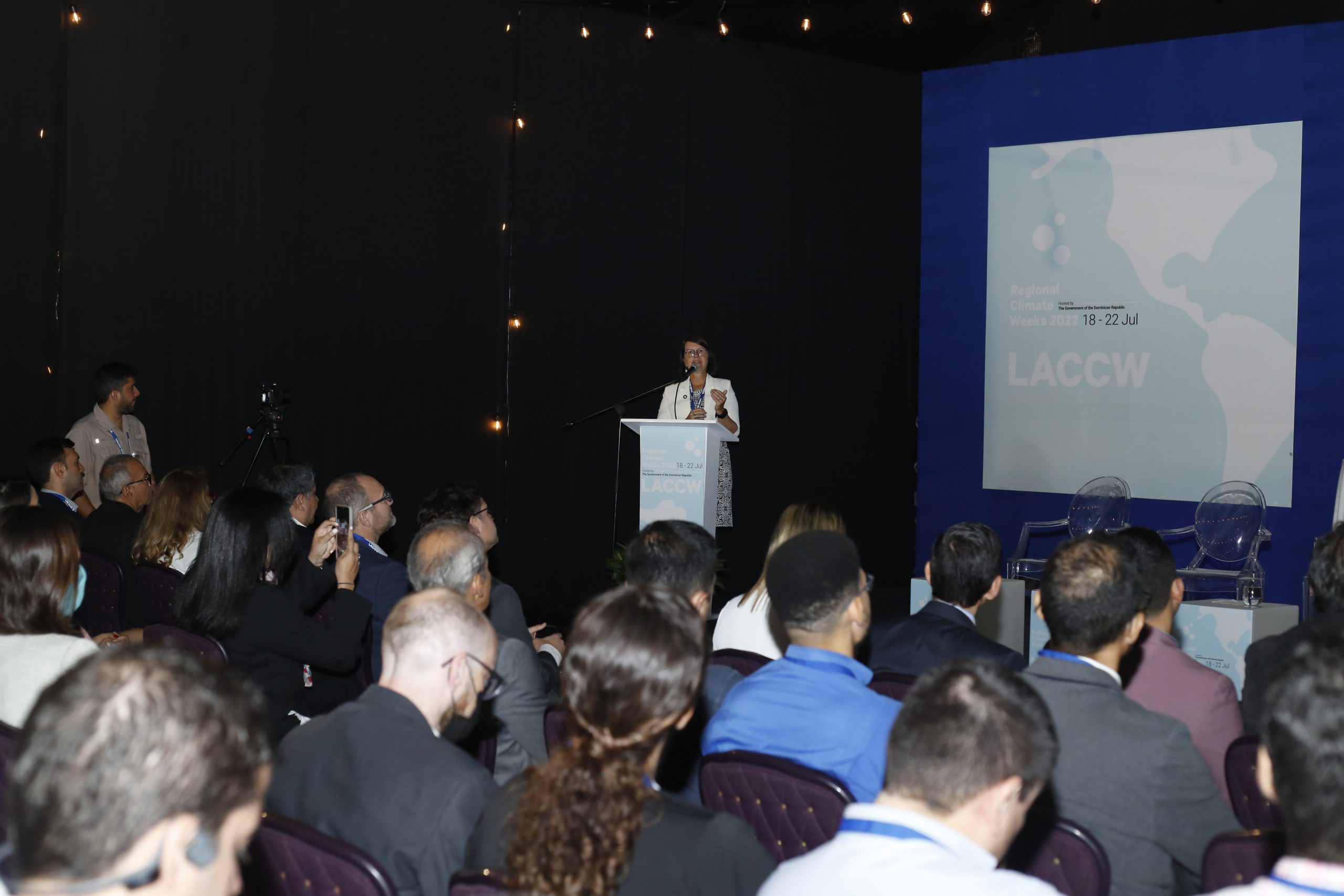 To support local decarbonisation efforts, GCCA and FICEM are partnering to reduce the industry's carbon footprint in the region with Colombia set to be in the first wave of GCCA's Net Zero Accelerator initiative, joining Egypt, Thailand and India. These countries combined represent approximately 10% of global cement and concrete production.
Thomas Guillot, GCCA Chief Executive, said: "The urgency of addressing climate change becomes clearer every day. Last year our industry made a breakthrough Net Zero global commitment to reduce our carbon footprint, and we are now driving action in Latin America to make real change in one of the regions predicted to use the most concrete and cement in the coming decades. Our Roadmap Accelerator programme, previewed today by our members and affiliate at Latin America and the Caribbean Climate Week, highlights the tailored policies and tools we will use to ensure that Net Zero concrete and cement is achieved by 2050."
Maria Jose Garcia, Executive Director, FICEM, said "Concrete and cement are fundamental to overcoming sustainable development challenges, from population growth and urbanisation to resilient infrastructure and climate adaptation. However, globally, concrete and cement manufacture accounts for around 7% of CO2 emissions. The global plan to eliminate these emissions by 2050 requires industry in all parts of the world to accelerate the reductions in carbon emissions.
"We are focused on innovation to support the Net Zero goal in our region. The Accelerator initiative will help our efforts to identify the barriers to decarbonisation and recommend key actions, including encouraging government policies that can have an immediate impact."
-ends-
Notes to editors:
About the GCCA
Launched in January 2018, the Global Cement and Concrete Association (GCCA) is dedicated to developing and strengthening the sector's contribution to sustainable construction. The GCCA aims to foster innovation throughout the construction value chain in collaboration with industry associations as well as architects, engineers, and innovators. In this way, the association demonstrates how concrete solutions can meet global construction challenges and sustainable development goals while showcasing responsible industrial leadership in the manufacture and use of cement and concrete. The GCCA is headquartered in London, England. It complements and supports the work done by associations at the national and regional levels.
About the Accelerator programme
The Accelerator programme comprises three elements – i. net zero national roadmaps including emissions forecasts, reduction levers, policy needs and the industry commitment; ii. identification and funding exploration for large scale carbon cutting 'Lighthouse' Projects; and iii. policy dialogues with national governments to help accelerate the transition.
The Accelerators will help align Phase 1 countries' cement and concrete industries with the GCCA's 2050 Net Zero Roadmap, which marked the biggest global commitment by a heavy industry to decarbonise when it was launched last year. The Roadmap sets out a path to fully decarbonise by 2050, a target aligned with the Paris Agreement to limit global warming to 1.5°C. The roadmap actions between now and 2030, to reduce concrete related emissions by 25%, will prevent almost 5 billion tonnes of carbon from entering the atmosphere compared to a business-as-usual scenario.
Media enquiries should be directed to:
GCCA@BCW-global.com