Dr Ayesha Khanna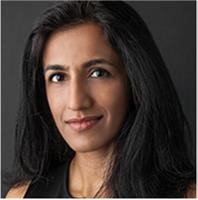 Dr Ayesha Khanna is a strategic advisor on smart cities, artificial intelligence, and fin-tech to clients such as SMRT, Singapore's largest public transport company, SOMPO, Japan's largest insurance firm, and SmartDubai transforming the city's service delivery.

She is on the board of IMDA, the Singapore government agency responsible for implementing the Smart Nation vision for Singapore and is the ICo-Founder and CEO of ADDO AI, an artificial intelligence (AI) advisory firm and incubator.

Dr Khanna is published and quoted on technology, innovation and smart cities in The New York Times, BusinessWeek, TIME, Newsweek, Forbes, and Harvard Business Review and was named one of South East Asia's groundbreaking female entrepreneurs by Forbes Magazine in 2018.
Lars Sudmann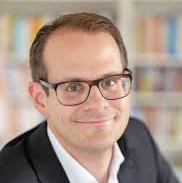 Lars Sudmann is the Principal of Sudmann & Co. He is a speaker with background in innovation and business leadership, for instance as an executive at P&G.

Lars has in depth experience in change and innovation leadership and works with companies such as Vodafone, the Microsoft Innovation Center, Knauf, Siemens, to name a few.

He is a startup advisor and lecturer at the universities of Braunschweig and Aachen (DE) and was featured on BBC Capital, Inc, Fast Company, the Chicago Tribune and many more. His TEDx talks are top-ranked with more than half a million views
Dr Anupama Kundoo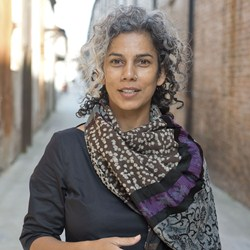 Anupama Kundoo's practice, started in 1990, involves extensive material research to achieve architecture of low environmental impact that is socio-economically beneficial. She has built extensively in India and has had the experience of working, researching and teaching in a variety of cultural contexts across the world: TU Berlin, AA School of Architecture London, Parsons New School of Design New York, University of Queensland Brisbane, ETSAB Barcelona, Cornell University, UCJC Madrid. IE Madrid and Universitaet Stuttgart.

She has actively assisted chief architect Roger Anger with the development of the city plan of Auroville, an international city-in-the-making in South India founded in 1968 as a prototype for future cities. She has contributed to several publications related to affording inclusive urbanisation in the age of climate change. Kundoo, a Professor at Potsdam School of Architecture Germany, graduated in 1989 from Mumbai and obtained her PhD from Berlin in 2008. Her work was exhibited twice at the Venice Architecture Biennale in 2012 and 2016, and will be exhibited as a solo show at Louisiana Museum of Modern Art, Denmark in 2020.
Simon Gusah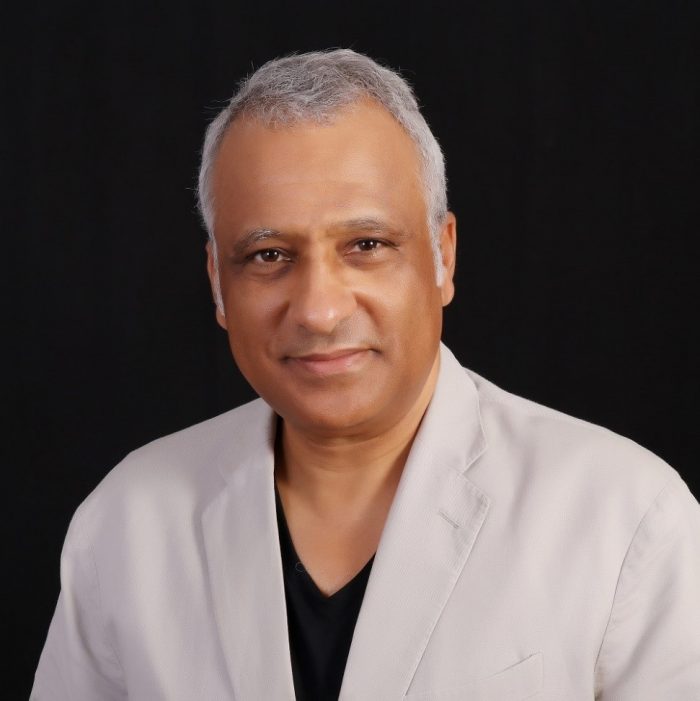 Simon is an Urban Development Planning Consultant in a private practice in Lagos, Nigeria. Until July 2019 he was the first CRO (Chief Resilience Officer) of Lagos State. He delivered the Preliminary Resilience Assessment (PRA) for Lagos, designed to ensure Lagos can survive, recover and grow through shocks and stresses over the long-term.

Simon is an Australia-qualified Urban Planner, and a Nigeria-trained architect, interested in informality, slums and Urban Governance, via; Community Engagement, Affordable Housing, Urban Infrastructure planning and delivery. In 2016, he co-founded Nigeria Resilient Cities Network (NRCN), to help drive city resilience, urban governance reform; towards Nigeria's Sustainable Development Goals (SDGs).
Professor Erwin Viray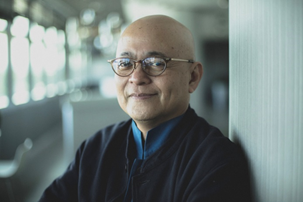 Ervin Viray is the Head of Pillar of Architecture Sustainable Design at the Singapore University of Technology & Design (SUTD). He is Editorial Associate of Architecture and Urbanism, Tokyo.
He obtained a BS Arch (cum laude) from the University of the Phillipines (1982), a Master of Engineering in Architecture at Kyoto Institute of Technology (1986), and a Doctor of Engineering In Architecture (1991). Erwin Viray was Global Excellence Professor at the Kyoto Institute of Technology, Japan (2011-2016). He was previously Assistant Professor of Architecture, School of Design & Environment of the National University of Singapore (NUS). He is also Design Critic of Architecture at the Harvard University Graduate School of Design (GSD) in Cambridge, MA, USA.
He is a member of the International Advisory Council of the Barcelona Institute of Architecture, and a member of the Planning & Management Committee of TOTO Gallery Ma. He has received awards from the Council of Europe Swedish Institute Scholarship (1986), Japan Foundation Fellowship (1986), and the Kyoto City Appreciation Award (2001).
Erwin Viray has produced publications on Peter Zumthor (a+u, 1998); Herzog & de Meuron (a+u, 2002); Studio Mumbai: Praxis (Toto, 2012); Christian Kerez: Uncertain Certainty (Toto, 2013); and The Asian Everyday: Possibilities in a Shifting World (Toto, 2015). He is author of Beauty of Materials: When Surfaces Start to Move (Kyoritsu, 2002) and Contemporaneous Architecture (Urban Redevelopment Authority Singapore, 2019) showcasing 70 architectural projects that have shaped Singapore's landscape in the last 15 years. He is one of the world's ten critics for Phaidon 10x10_2 (on 100 of thew world's most exceptional emerging architects).

He is a member/chairman of the jury of the Zumtobel Award for Humanity & Sustainability; Asia Architecture Olympiad (2009); President of Singapore's Design Award (2012-2016); and Archiprix South East Asia (2012,2014).
Dr Tongbo Sui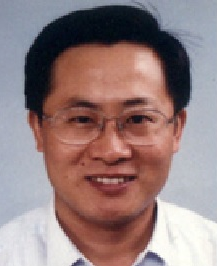 Dr. Tongbo Sui, vice president of Sinoma International, CNBM. He has been extensively engaged for over 20 years in R & D of low energy and low CO2 clinker cements (mainly reactive belite-rich clinker and belite-ye'elimite clinker system) as a solution to addressing cement and concrete sustainability. He is also visiting professor at Tongji University, China and University College, London, UK and member of ACI, ASTM,RILEM and ICT. He is also Co-chair of Working Group 5 for cement Innovation under GCCA.
Before joining Sinoma in 2010, Dr Sui has worked since 1991 at China Building Materials Academy (CBMA) as was vice president of CMBA and director of UNIDO International Centre for Technology Promotion from 2006-2010.
He is the recipient of various awards including the 2nd class national prize for technological invention awarded by the State Council in 2006 for the R & D low energy and low emission reactive belite-rich Portland cement and international award for the outstanding contribution to the technology for cement and concrete sustainability issued at Seville, Spain in 2009 by the Organization of International Conferences for the Advances of Concrete technology for Sustainable development, ACI Council.
Jan Kjaersgaard
Jan is currently President, Cement – FLSmidth. He was previously Chief Executive Officer, Bladt Industries (2014-2018). Jan holds a Master of Business Administration from Aalborg University.
Previous experience: Chief Executive Officer, Bladt Industries (2014-2018). Jan holds a Master of Business Administration from Aalborg University. Various managerial positions in Siemens (2004-2014). Senior Vice President, Bonus Energy (2001-2004). Managing Director, DS Staalkonstruktion (1999-2001). Group Vice President, Global Product Supply, Aalborg Industries (1997-1999).
Professor Vanderley John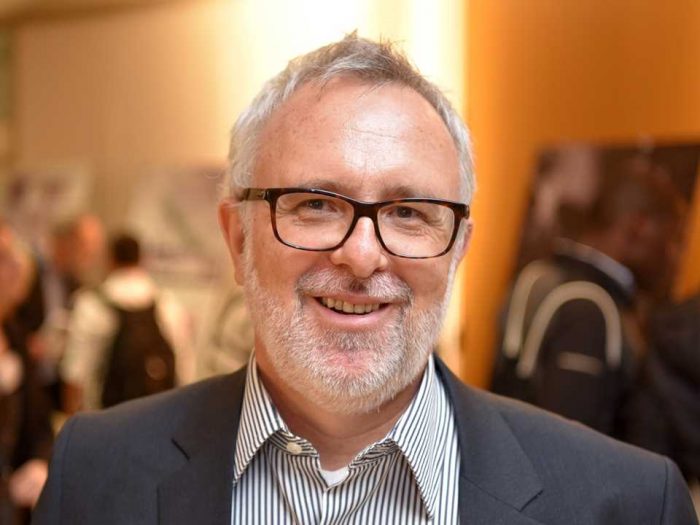 Professor of Building Material of Polytechnic School, University of Sao Paulo, Brazil. He leads a research group developing, together with the industry, low-cost, low-impact solutions for cement and cement-based materials as well as simple and practical LCA environmental assessment tools.
Nowadays he is in charge of:
National Institute for Advanced Eco-Efficient Cement-based Technologies (CEMtec), a multidisciplinary network of scientists from six Brazilian universities
The Eco-efficient Materials and Construction unit of the Brazilian Enterprise for Research and Industrial Innovation (EMBRAPII), dedicated to support research of Brazilian Industry companies
IRIS, the Interdisciplinary Research for Innovative Solutions, part of the University of São Paulo's InovaUSP. IRIS is initiative dedicated organize and manage large interdisciplinary research projects in partnership with companies.
Together with Karen Scrivener (EPFL) founded and coordinate LCCI Low-Carbon Cementitious Materials Initiative a network of scientists from 20 countries exploring alternatives for a low-carbon, resource efficient, low-environmental impact technologies for the cement value chain.
Michael Monea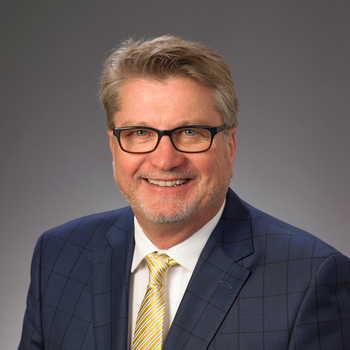 Michael (Mike) Monea grew up in Southern Saskatchewan, Canada with a passion for geology which has fueled his career path to date. He holds designations as a Professional Engineer, Professional Geoscientist and is a member of the Candian Institute of Corporate Directors. His entrepreneurial vision is the root of his past success in developing companies and overseeing the construction of megaprojects.

Currently Mike is the President and CEO of the International Carbon Capture and Storage (CCS) Knowledge Centre, a non-profit organisation which he helped to establish with BHP Billiton and SaskPower. This new initiative represents a culmination of Mike's hard work as the president of Carbon Capture and Storage Initiatives at SaskPower where he was in charge of creating and building the world's first carbon capture plant for a coal electric unit valued at $1.5 billion CDN.

As a world leading scientist, research and development is a key component in Mike's mission to help reduce greenhouse gases through CCS technologies. His oversight of a scale-sized Carbon Capture Test Facility has ensured that progress continues to be made with international vendors on post-combustion capture systems. Progress gained in these areas can help reduce costs and advance CCS.

Mike's past experience in oil and gas has allowed him to understand the benefits of and opportunities for carbon dioxide for enhance oil recovery (EOR) and deep saline reservoir storage. Mike secured sales of CO2 from the Boundary Dam CCS Facility to oil fields in Southern Saskatchewan. Early on in his professional career he was trained in oil and gas operations in United States and went onto to create two oil companies, Nautilus Exploration and Associated Lyd. (1982) and Flatland Exploration Ltd. (1999). He had the opportunity to develop EOR procedures as the head of the Petroleum Technology Research Centre (PTRC), amongst other processes for the oil and gas industry.
Throughout his career, Mike has understood the importance of partnerships at a local, national and international level. He has worked with most power, oil and regulatory agencies in China on CCS knowledge transfer. Mike has travelled the world speaking on CCS and is a sought-after panelist and advisor for this ground-breaking technology.
Dr Hua Zhong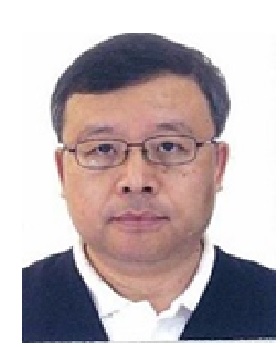 Zhong Hua is the Product Director for GCP Applied Technologies' Speciality Construction Chemicals for the Asia Pacific region. He manages R&D and Technical Services for both Cement and Concrete Technologies in the region, and is also playing a leading role in implementing an advanced in-transit concrete management system with big data and machine learning technologies in Asia Pacific region.

Zhong Hua has held various senior management positions in GCP (current) and W R Grace (former), including the positions of Product Director, Sales Director, Supply Chain Director and Technology Director. He has more than 20 years of experience in concrete admixtures, precast and building science across Asia Pacific.

Zhong Hua obtained his PhD from the National University of Singapore, and conducted research work at the Swiss Federal Institute of Technology Zurich (ETH) from 1990 to 1991. His research interests include fracture mechanics and damage of concrete.
Dr Akio Kasuga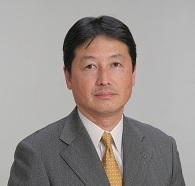 Akio Kasuga is an executive vice president and CTO of Sumitomo Mitsui Construction. He received his diploma and doctoral degree in civil engineering from Kyushu University in 1980 and 1997. He has designed more than 200 bridges and has experienced projects of R & D and construction sites. He is deputy president of fib ( Fédération internationale du béton ) from 2019 – 2020. He is also a board member of the Japan Prestressed Concrete Institute.


Professor Robert Flatt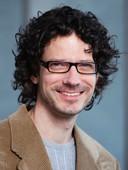 Robert J. Flatt became Professor of Physical Chemistry of Building Materials at Institute of Building Materials, ETH Zurich in September 2010.

Before that he was Principal Scientist Head of Inorganic Materials in Corporate Research at Sika Technology AG. This is the R & D branch of Sika AG, a Swiss based company internationally active in the areas of materials used for sealing, bonding, damping, reinforcing and protecting load-bearing structures in construction and industry. In Sika, Robert J. Flatt was responsible for the planning and execution of the long-term research agenda supporting development groups dedicated to construction materials. This involved numerous projects not only within the company, but also with external partners both academic and industrial.
Prior to joining Sika, Robert spent two and a half years as postdoctoral researcher at the Princeton University in the Department of Civil and Environmental Engineering with the materials group of Prof. G.W. Scherer. There he worked on the fundamental aspects of crystal growth in porous media as well as on the development of particle-mounted consolidants in projects supported by the Swiss National Science Foundation, the Lafarge Central Research Laboratory and the Samuel Kress Foundation.
He studied at the Swiss Federal Institute of Technology in Lausanne (EPFL), where he obtained his master's in chemical engineering (1994) and a PhD from the Materials Science Department (1999). In 1995 he worked in the Stone Conservation Laboratory (EPFL) on a project dealing with the in-situ conservation of the Roman mosaics near the town of Orbe in Switzerland.