Welcome to the GCCA's 4th annual Concrete in Life photography competition
+++ 2022 WINNERS ANNOUNCED +++
As one of the most widely used man-made products on the planet, concrete is all around us: in our houses and offices; our roads and pavements; in the bridges that connect us; the wind farms that provide us with energy; and the sea barriers that protect us. As the sustainable building material of choice, it provides safe, durable and resilient structures as well as providing the basis for renewable energy infrastructure.
The Concrete in Life photography competition is our annual competition, open to amateur and professional photographers (or anyone with a camera phone) around the world. It tasks you to take a picture of what concrete means to you in your daily life.
Our 2022 competition received over 14,000 entries from all over the world – the most we've ever had. The standard of the photos was amazing – thank you to all those that entered.
Our overall winner receives $10,000 and our remaining category winners each receive $2,500.
Congratulations to our winners. Stay tuned for our next competition.
---
2022 Concrete in Life Winners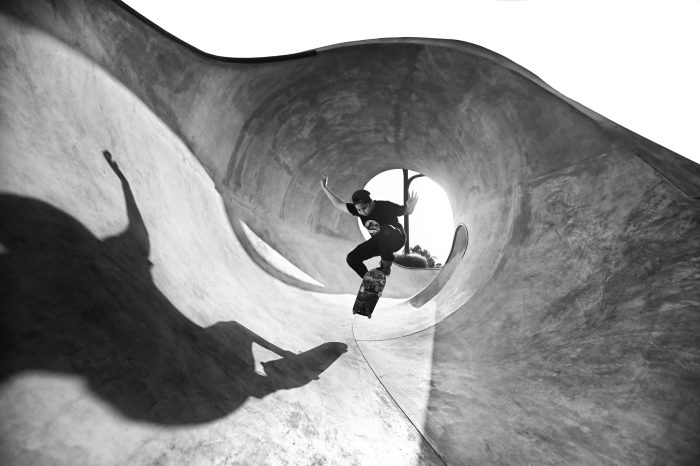 OVERALL WINNER AND URBAN CONCRETE PROFESSIONAL WINNER
Ferdz Bedana (@ferdzbedana)
Skateboarder, Sharjah, UAE

"It's a great honour to be the overall winner of the Concrete in Life 2022 competition and spread the story of how concrete is a big contribution to our lives. I was interested to take a photo of this skatepark when I saw a boy enjoying playing in an artistic concrete design."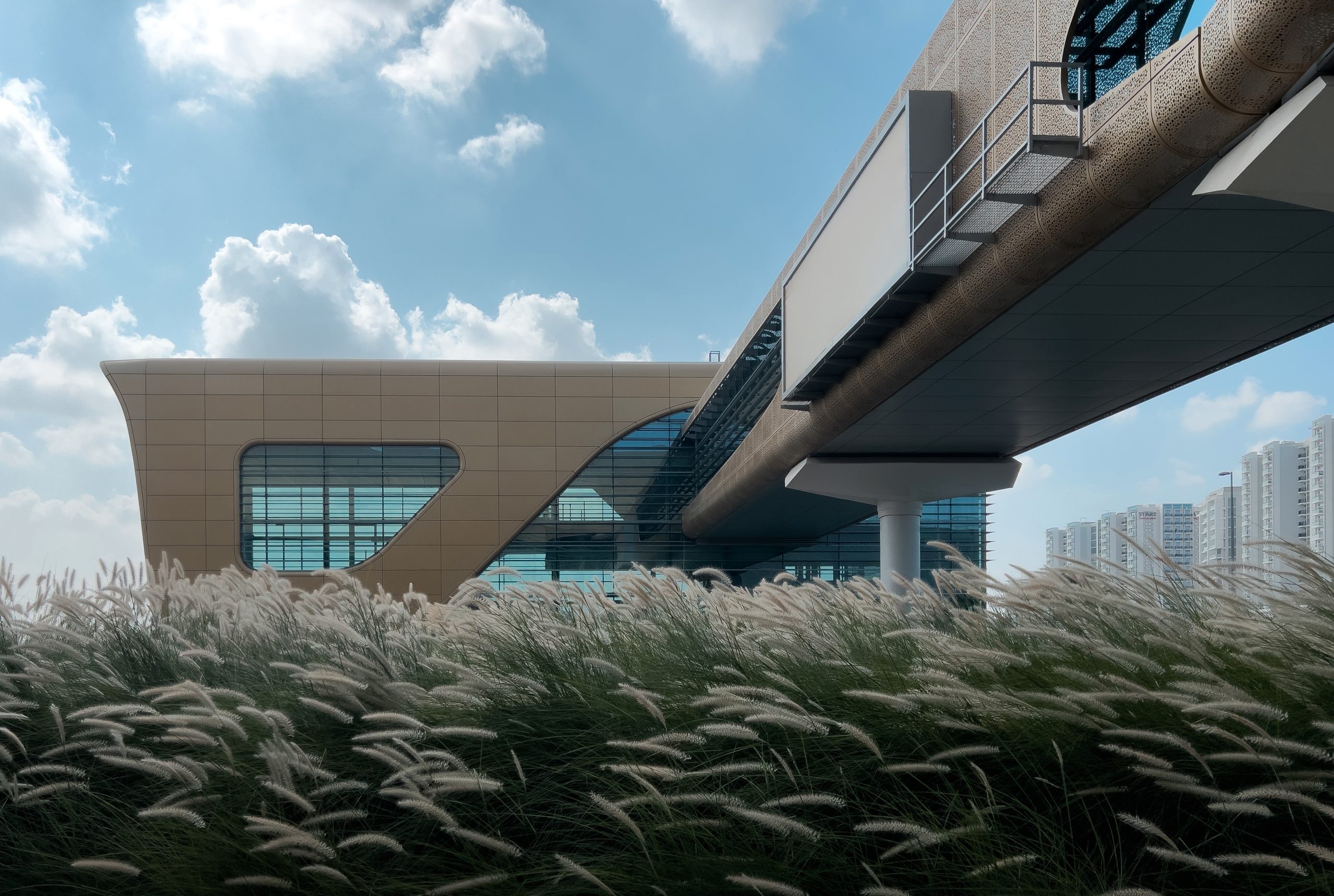 URBAN CONCRETE AMATEUR WINNER
Joey S. Reginaldo (@sijoeyto_)
Metro Station, Dubai

"I took the image because I was amazed not only by its futuristic design but also, I want to showcase how concrete can play a major role to create such stunning design. I'm so grateful to have the opportunity to promote concrete as one of the important factors to make our world a better place to live in."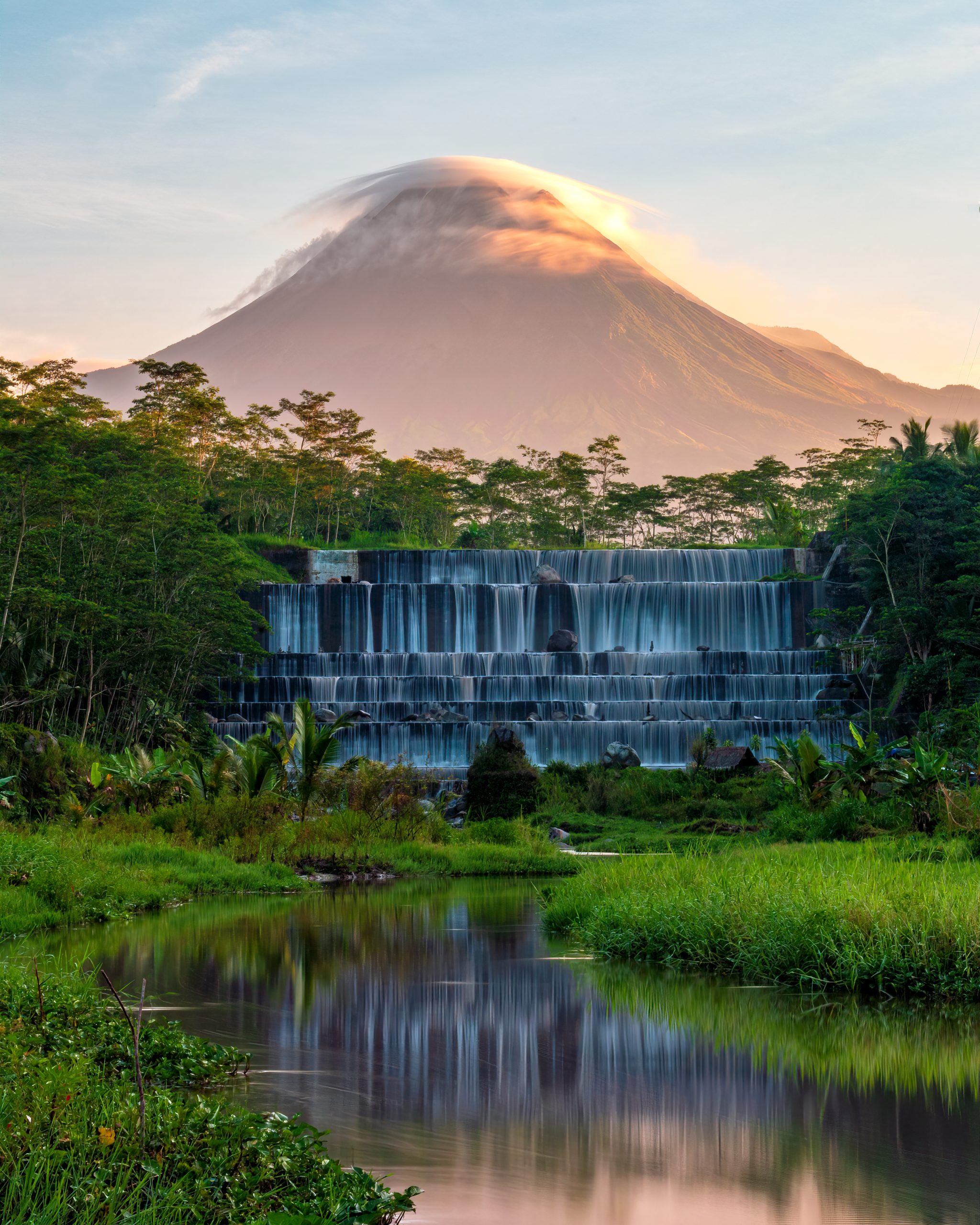 CONCRETE INFRASTRUCTURE AMATEUR WINNER
Dinar Wahyu Herlambang (@idealisticalith)
Waterwall of Watu Purbo, Indonesia

"It's delightful that my photo can deliver visualisation of the importance of concrete as vital infrastructure for our environment that supports the lives of people around it, just like the dam of Mt. Merapi, Indonesia."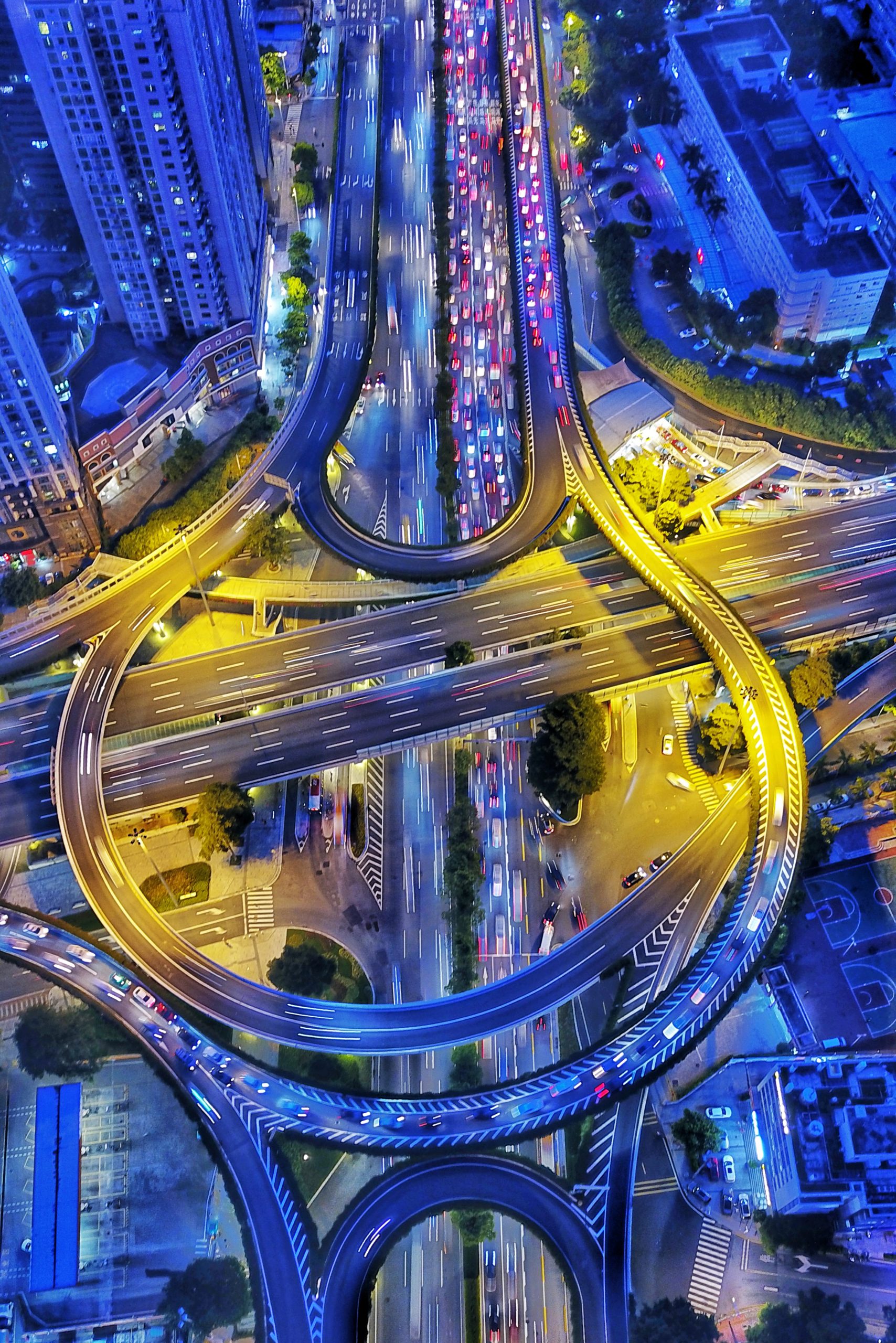 CONCRETE INFRASTRUCTURE PROFESSIONAL WINNER
Chek Poh Wong (@saslwp)
Interchange, Guangzhou, China

"I am extremely delighted to win my first competition of the year. It struck me how massive such a road network is when I saw the aerial view, and the amount of concrete that goes into its construction. Concrete plays an important role in our daily lives. The safety, convenience, and sustainability it brings cannot be underestimated."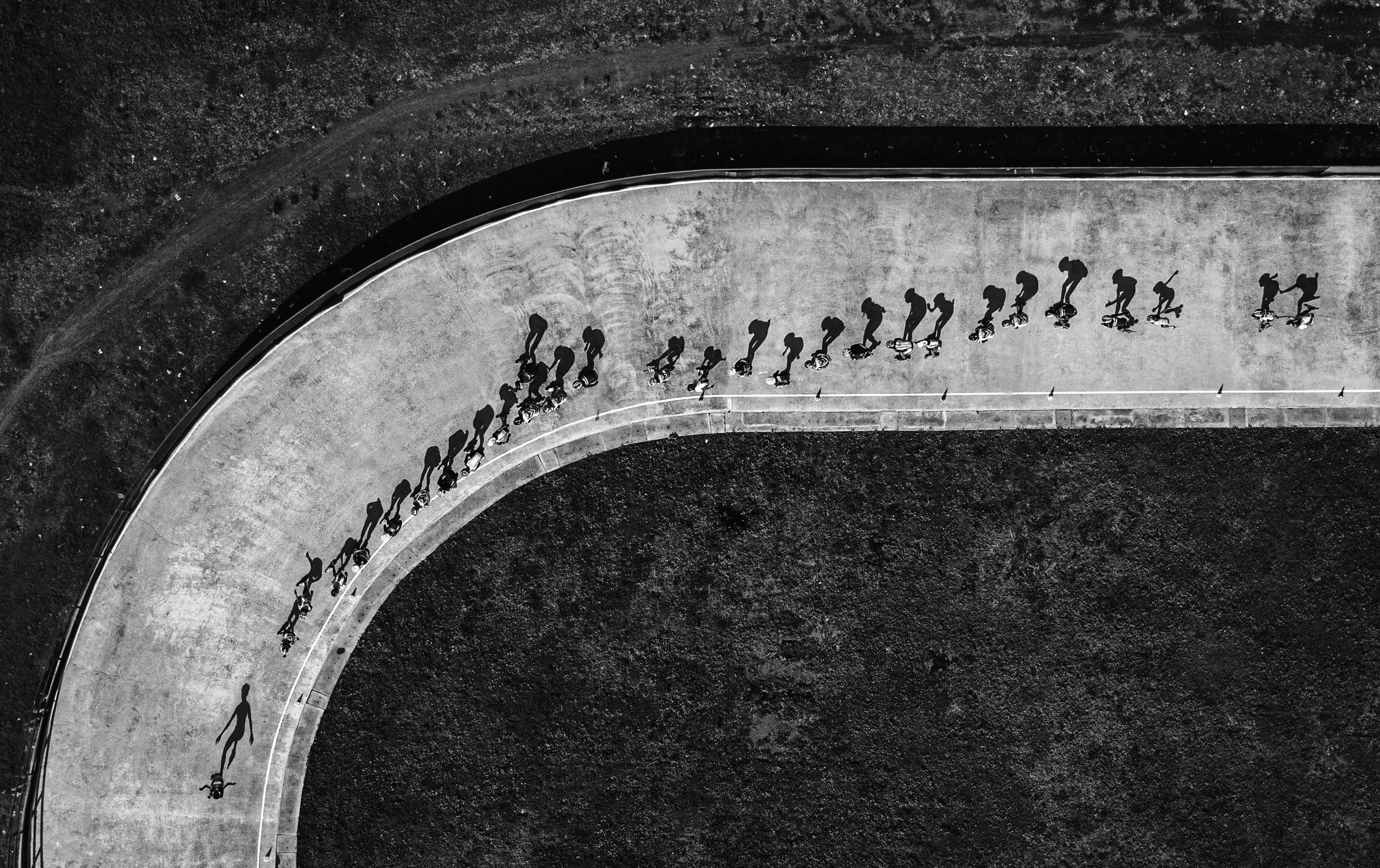 CONCRETE IN DAILY LIFE AMATEUR WINNER
Muhana Syafiquddary (@tombowatuk)
Roller Race, Indonesia

"I wanted to capture the role of concrete in daily life, especially in roller skate sports that uses concrete for creating the circuit. It is an honour for me to win the Concrete in Life 2022 competition and tell the story of how concrete is bringing benefits to our life and my country."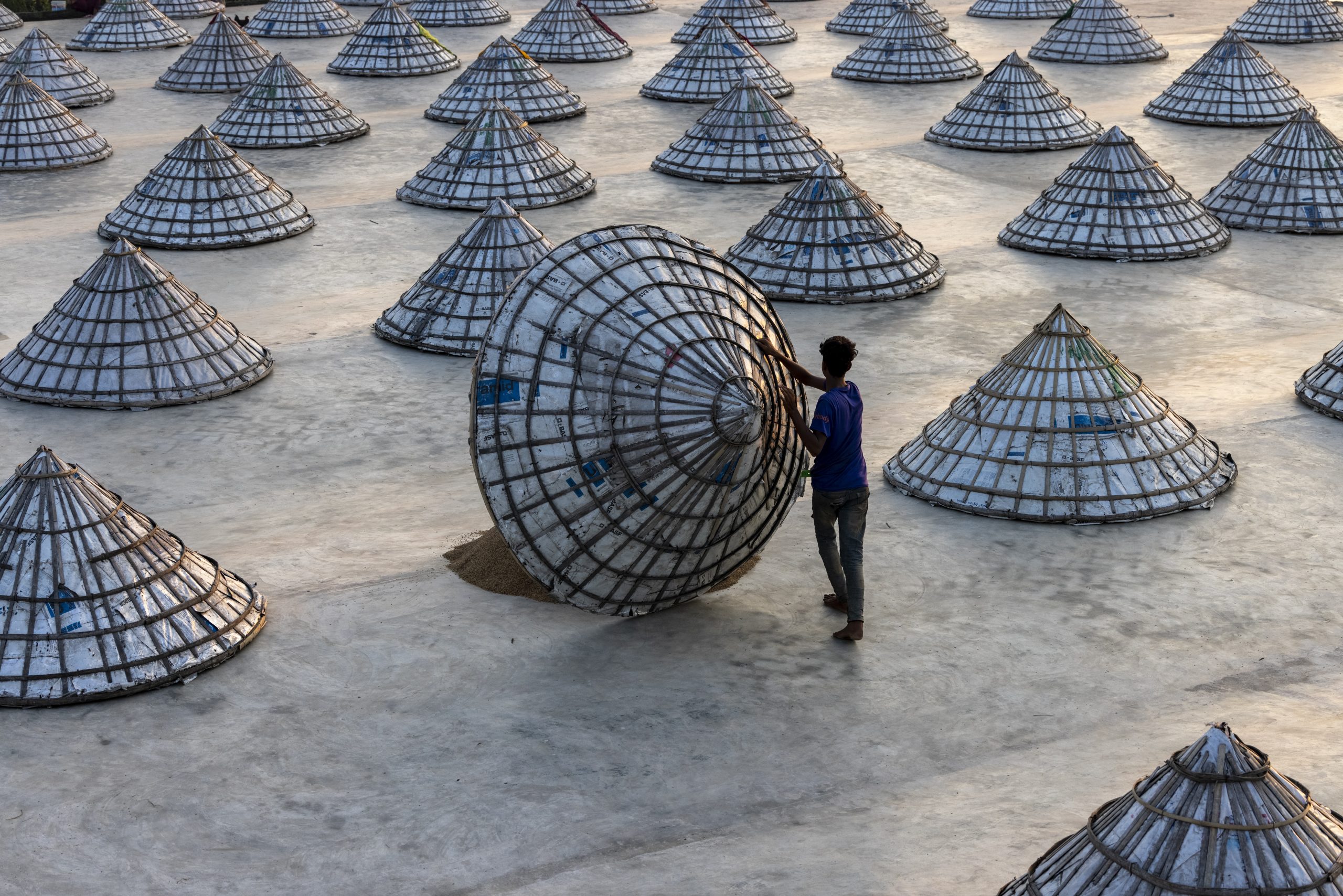 CONCRETE IN DAILY LIFE PROFESSIONAL WINNER
Azim Khan Ronnie (@azimronnie1)
Rice Mill, Bangladesh

"I am honoured and delighted to be a winner in the Concrete in Life 2022 competition. Everyday our livelihood is dependent on concrete. In this picture we can see rice/paddy drying in the large rice mill, whose surface is made with concrete. Without the concrete surface the rice can't be drying and ready for our essential food."
CONCRETE BEAUTY AND DESIGN AMATEUR WINNER
Mariana Rios (@mariana.rihe)
Contemplation, Mexico

"I am delighted to be a winner of the Concrete in Life 2022 competition and to share the beauty of architecture. The intention of my photography is to show how a monumental space is generated through light and shadow on concrete, which, by emphasising the human scale and its relationship with the environment, invites the user to meditate."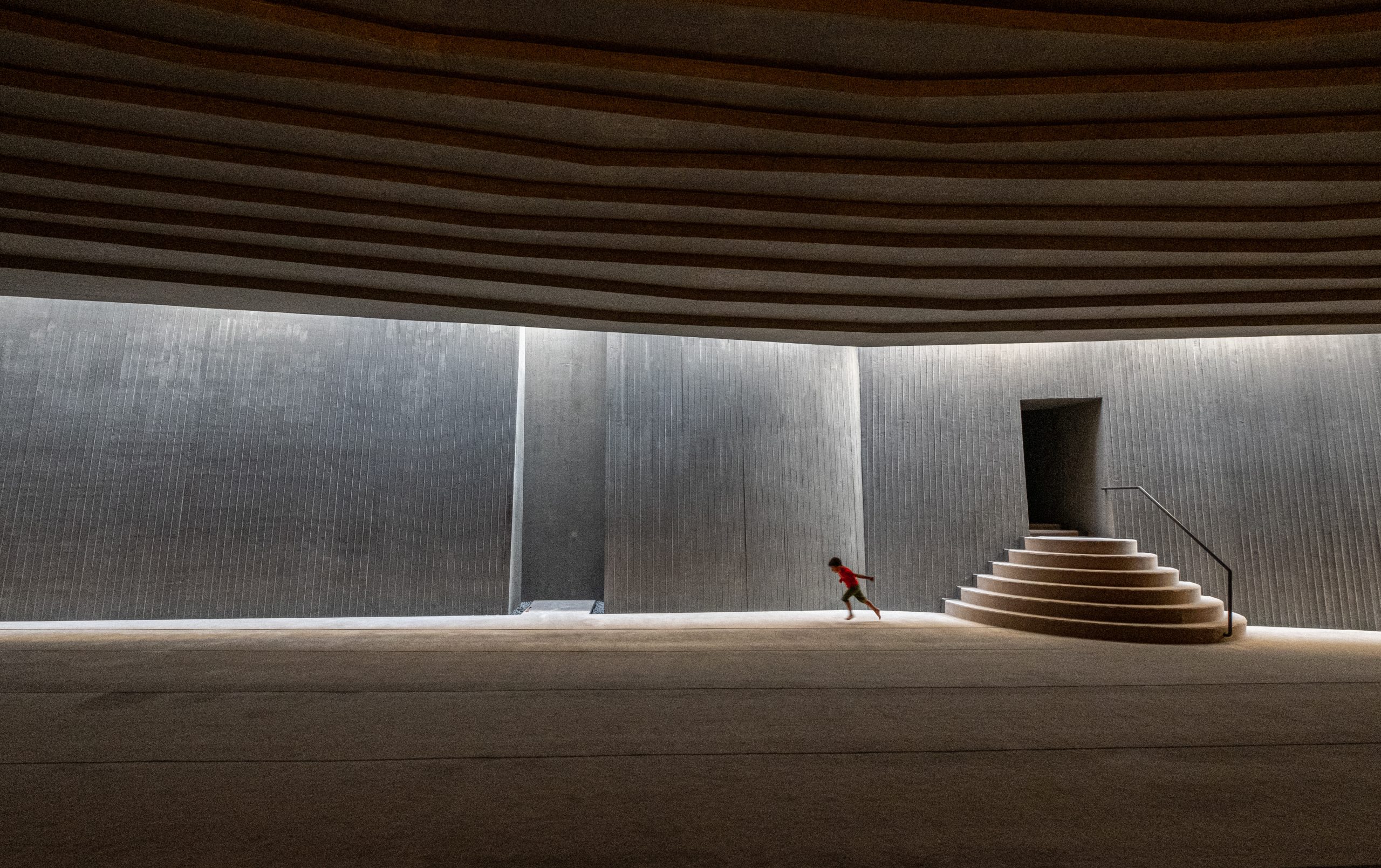 CONCRETE BEAUTY AND DESIGN PROFESSIONAL WINNER
Fatma Demir (@fatmademirphotography)
The Boy, Istanbul, Turkey

"My picture demonstrates what stunning architecture can be created from concrete. This amazing building opened in 2014 and has won many prestigious awards for its innovative architecture and use of materials. I was excited to visit and lucky to capture this image of a young boy playing."
---
The Shortlist
Urban Concrete Amateur
Bunyamin Cadirci (@bcadirci), Turkey

Alena Voracheva (@vrch_ph), Freedom Monument, Montenegro

Vincent Ling (@vincentphotogram)

Yean Chin Lim (@cwatichere), Singapore

Saiful Islam (@saifulislam.bd), Dhaka City

Jenny Taner (@jenny_taner), Apartments, Hong Kong

Sherwin Flores (@dautanphotography) Sheikh Zayed Road, Dubai

Cristobal Alonso (@cralma23), Berlin Tower, Berlin

Shamal Shakibayi (@picbnw), Van, Turkey

Ajas Shaikh (@ajas_klicks), Elevated Roads, Vietnam
Urban Concrete Professional
Biju Sivasankaran (@biju_sivasankaran), Dubai

Christopher Comeso (@x2pher_dot_com), UAE

Stanley Cheah Kin Wai (@stanley_photos), Singapore

Ahmad Fadhiilah (@fadhiilahahm_), Jakarta

Christopher Comeso (@x2pher_dot_com), Abu Dhabi

Nsr Mohd (@nsr_bin_mohd), UAE

Pedro Ajuriaguerra (@PAjuriaguerra), Ovideo

Nsr Mohd (@nsr_bin_mohd), Sheikh Zayed Road, Dubai

Kholik Olie (@thecukze) Jakarta, Indonesia
Concrete Infrastructure Amateur
Riyas Muhammed (@my.grafi), UAE.

Georgios Bazoukis (@ZoukisG), Greece

Lucy Tirop (@lucy_jem), Nairobi

Rey Johnino Carinugan (reyjohnino), Philippines

@jessica.lq, Singapore

Tina Bernad (@tinal.bernad), Colorado

Jayson Esguerra (@jakejake_esguerra), Dubai

Djuli Pamungkas (@foto_djp), Jakarta

@is_xiaomei_, China
Concrete Infrastructure Professional
Nurlan Tahirli (@nt_art_photo), Barcelona

Araz Hadjian (@ArazHadjian), New York

Edward Ortiz (@edwardortiz98), Panama

Allen Lim (@allenlimle), Malaysia

Hadi Dehghanpour (@dehghanpourpix.pv), Iran

Swee Meng (@ssmfoto), Singapore

Ogundele Ayorinde (@dharebaba), Nigeria

Jacek Cisło (@j_c_photographer), Poland

Kholik olie (@thecukze), Indonesia

Andri Cuming (@andricumings), Indonesia

Nicolas Casartelli (@nico.casartelli), Argentina
Concrete in Daily Life Amateur
Beny Agus Sugede S Sudarto (@gg_ompong), Indonesia

Arpan Basu Chowdhury (@arpanbasuchowdhury), Bangladesh

A.Iskandar Abdullah (@i_s_ky), Indonesia

Ahmet Öner (@ametnr), Instanbul

Ares Jonekson (@mahakarya_78), Indonesia

Roger Alfonso (@rogeralfonso), Dubai

Halide Osman (@halideo)

Amitava Chandra (@camit66), India
Concrete in Daily Life Professional
Pedro Londono (@pedrografo), Colombia

Pedro Ajuriaguerra (@PAjuriaguerra), Spain

Richard Simpson (@JJSalkeld1) Kingsgate Bridge, UK

Alejandro Castillo (alejandronexx), Mexico

Gavin Doran (@GavinDoran), New York

Jesse Alegre (@jessartcam)

Donell Gumiran (@cablas_dg), UAE

Mustafa KILIÇ

Amish Jain (@taabiiiir), India

Ivu Fajar Samsumar (@ivu.fajar), Indonesia

Christopher Comeso (@x2pher_dot_com), Abu Dhabi

Eduard Yaco (@banaagngmangyan)

CIDP56 António Coelho (@dinoABMC), Portugal
Concrete Beauty and Design Amateur
Muhammad Nurudin (@andukmerah), Sinapore

Sherwin Flores (@dautanphotography), Dubai

@dtlaskater

Tim Green (@TheGreenAlbum), Bristol, UK

Alejandro Roman (@roman.arq), Mexico

Linda Mariano (@linda_gram1), Hollywood

Zulfikhar Ahmed (@zulfiphoto), Dubai

Zulfikhar Ahmed (@zulfiphoto), Dubai

Vincent Ling (@vincentphotogram), Sinapore

Lino Almuenda (@linoalmuenda), Washington DC

Jerry Damian (@jerryferdamian), Switzerland

Maria Mendoza (@mariademendz), UAE
Concrete Beauty and Design Professional
@nsr_bin_mohd, Dubai

Arzu İbranoğlu (@ibranarzu), Istanbul

Ong Yi Chao (@ongyichao), Singapore

Pedro Luis Ajuriaguerra Saiz (@PAjuriaguerra), Spain

Saeed Rezvanian (@SaeedRezvanian), Japan

Saeed Rezvanian (@SaeedRezvanian), Serbia

Dikye Ariani (@dikye.ariani), Jakarta

Antonio Coelho (@dinoABMC), Porto

Kliene Eco (@cradleofklien), Philippines

Herry Wiyanto (@cangkir_57)
---
The Judges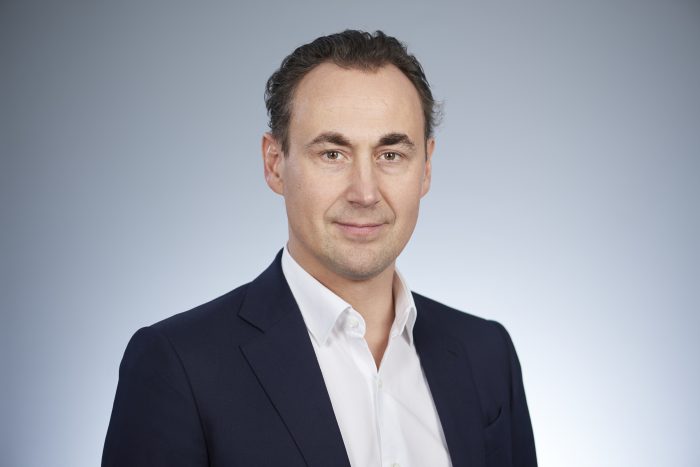 Thomas Guillot
Chief Executive, GCCA

"Concrete is the second most used substance on earth after water and plays a vital part in modern infrastructure and society. Through the work of the GCCA and our members, to implement our 2050 Net Zero Roadmap, we are working hard and making progress in reducing its environmental impact."

These amazing photos capture the appeal of concrete design and the essential role it plays in modern life and communities everywhere."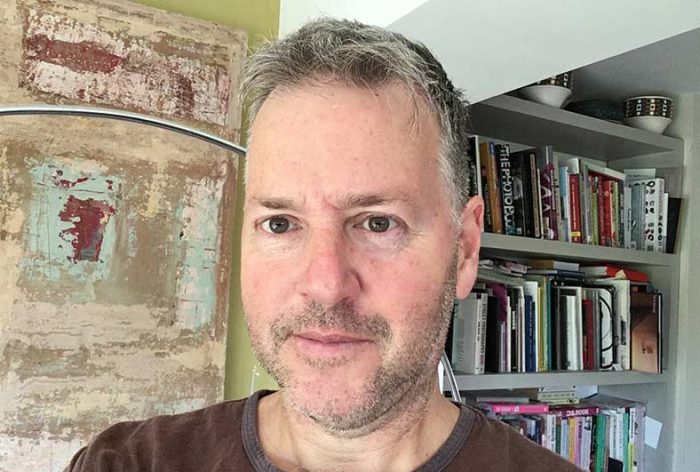 Norman Miller
Journalist

"Concrete underpins the very fabric of our society and is vital for our infrastructure. I was delighted to see images of concrete that celebrate technological improvements, its sustainable benefits and aesthetic uses that get away from the idea that concrete is 'ugly'."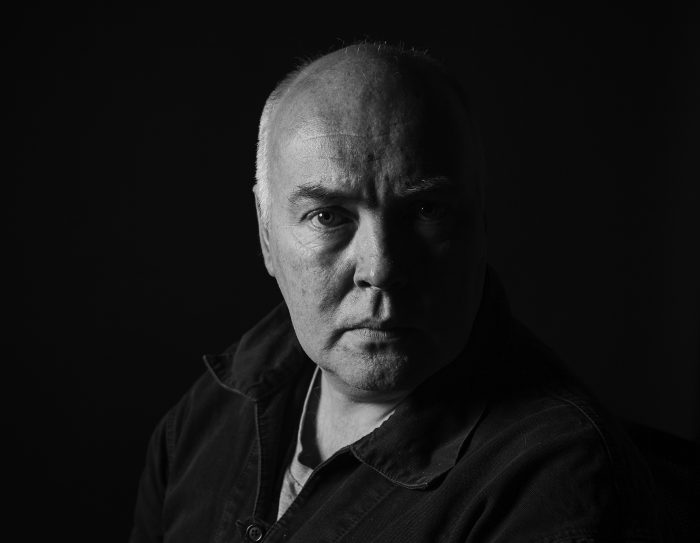 Chris George
Content Director at Digital Camera World

"Concrete is all around us and its appeal is often overlooked. The entries for this year's Concrete in Life competition prove it's possible to take stunning shots of architecture as well as show the allure of this omnipresent building material."
2022 Categories (8 Total)
Urban design and use

#UrbanConcrete – images of the city landscapes and buildings around us, both well-known and hidden away

Amateur and Professional categories


Concrete Infrastructure

#ConcreteInfrastructure – photographs of our infrastructure, in our cities and rural, above and below ground.

Amateur and Professional categories

Concrete in Daily Life

#ConcreteInDailyLife – the human side of concrete and how it's used and interacted with daily.

Amateur and Professional categories

Beauty and Design

#ConcreteBeautyAndDesign – showcasing beautiful uses concrete in the world around us – such as stunningly designed buildings, sculptures or landmarks.

Amateur and Professional categories

You can see 2021's entries here.