Welcome to the GCCA's 4th annual Concrete in Life photography competition
The GCCA Concrete in Life photography competition is now open! Enter for free now for a chance to win up to $10,000!
UPDATE – DEADLINE EXTENDED UNTIL 31 DECEMBER 2022
As one of the most widely used man-made products on the planet, concrete is all around us: in our houses and offices; our roads and pavements; in the bridges that connect us; the wind farms that provide us with energy; and the sea barriers that protect us. As the sustainable building material of choice, it provides safe, durable and resilient structures as well as providing the basis for renewable energy infrastructure.
We want to inspire you to celebrate the vital role that concrete plays in our world – its beauty, versatility, strength, durability, and sustainability.
The Concrete in Life photography competition is easy to enter, and open to amateur and professional photographers around the world.
Deadline to enter: 31 December 2022
---
2022 Categories (8 Total)
Urban design and use

#UrbanConcrete – images of the city landscapes and buildings around us, both well-known and hidden away

Amateur and Professional categories


Concrete Infrastructure

#ConcreteInfrastructure – photographs of our infrastructure, in our cities and rural, above and below ground.

Amateur and Professional categories

Concrete in Daily Life

#ConcreteInDailyLife – the human side of concrete and how it's used and interacted with daily.

Amateur and Professional categories

Beauty and Design

#ConcreteBeautyAndDesign – showcasing beautiful uses concrete in the world around us – such as stunningly designed buildings, sculptures or landmarks.

Amateur and Professional categories

Prizes
One professional and one amateur winner will be chosen from each category, with one of the finalists receiving the overall Best "Concrete in Life" Photo of the Year prize.
The overall Best "Concrete in Life" Photo of the Year winner will win a $10,000 prize.
Each of the remaining amateur and professional winners will each win a $2,500 prize.
---
How to Enter
**Please remain safe and remember to follow your local COVID-19 guidelines and restrictions**
Post a photograph on Instagram or Twitter using the hashtag #ConcreteInLife2022 and then include the hashtag for the category that you want to enter:

#UrbanConcrete
#ConcreteInfrastructure
#ConcreteInDailyLife
#ConcreteBeautyandDesign


Follow us on Instagram @concreteinlife and tag us in your picture – you MUST tag us in your picture
Specify whether you are amateur or professional in your post*
Include the location of your photo and what the subject is in your post
Read the full Terms & Conditions here.
The competition is open until 31 December 2022, with the winners announced during Early 2023.
Good luck!
* We will distinguish amateur and professional photographers by their information in their profile bios. You can help us by specifying whether you are amateur or professional in your submission.
What kind of photos are we looking for?
We encourage entrants to interpret this category in their own creative way to showcase the use of concrete in our lives.
Judges will be looking for great depictions of concrete in life – photos that tell a great story or ones that are visually arresting. We also are strongly looking for photos that depict sustainable concrete – how it is contributing to making society more green.
The Judges
Thomas Guillot
GCCA Chief Executive

Thomas has over 20 years of sustainability experience with a key focus on circularity and industrial ecology in both operational and functional roles. Most recently he led the development of Holcim's decarbonisation programme and its circular business (Geocycle) across the EMEA region, as well as playing leading roles in development of various strategic initiatives, business development activities, organisational redesign and industrial rationalisation programmes
Norman Miller
Journalist

Norman Miller is a UK-based journalist who has written about concrete and the built environment for outlets including BBC Future and Concrete magazine, as well as writing on a wide array of other topics for UK national papers and specialist titles like New Scientist and Geographical.
Chris George
Content Director – Digital Camera World

Chris has over 30 years' experience as a senior editor, journalist and photographer working with major publishing houses in creative and managerial editorial roles. His areas of editorial expertise include practical photography, mobile communications and consumer electronics.
2021 Competition Winners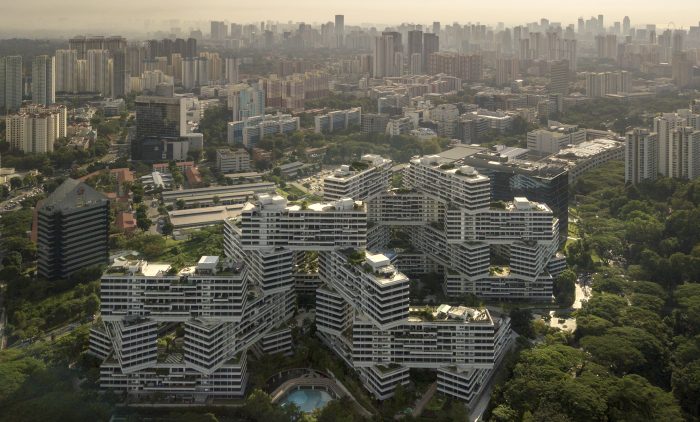 You can see more of last years entries here.