Recognised with Leaders Award – Mega Large Business, Process Sector, highest award in that category, at Frost & Sullivan and TERI Sustainability 4.0 Awards 2021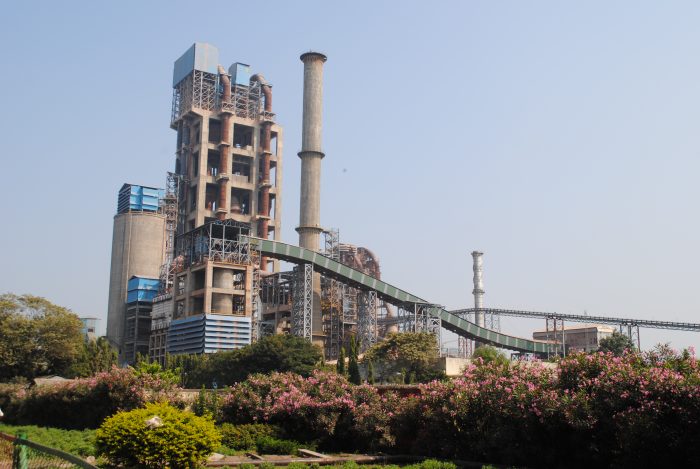 UltraTech Cement has been recognised with the Leaders Award in the Mega Large Business, Process Sector category, at the Frost & Sullivan and TERI Sustainability 4.0 Awards 2021. The Sustainability 4.0 Awards, now in its 12th year edition, recognises efforts of companies that incorporate sustainability principles into their business culture.
UltraTech received the Leaders Award for its holistic approach to sustainability and its best-in-class sustainability practices. Some of these practices include:
Strong sustainability commitment with oversight of Board level committee and clear linkage to operational reviews at Unit Level.
Comprehensive approach to sustainability with commitments like Task Force on Climate-related Financial Disclosures (TCFD), SBTi, Net Zero, RE100, EP100, No-Net Loss and others.
Sustainability awareness and culture within the organization driven through Project Jagruti.
Focus on driving sustainability across the supply chain network with Project Sahyog.
Strong focus on community development and reaching over two million beneficiaries.
Circular economy: 10+ million tCO2 annual savings due to utilization of waste material.
Renewable Energy: 13% of power consumption in FY21 through green energy.
Water Conservation: Four times water positive as of FY21.
UltraTech focuses its sustainability initiatives in areas like decarbonisation, circular economy, biodiversity management, water positivity, safe operations and community development. As part of its efforts to accelerate decarbonisation of its operations, UltraTech has adopted new age tools like the Science Based Targets initiative (SBTi) and Internal Carbon Price and has set ambitious environmental targets through both EP100 and RE100.
Frost & Sullivan and TERI Sustainability 4.0 Awards are one of India's prestigious awards, that are dedicated exclusively to sustainability. The winners were announced in an Awards ceremony held virtually on 12th January 2022. The awards are decided through an in-depth and comprehensive assessment system based on well-defined framework covering all critical parameters of sustainability. Each participant was evaluated and benchmarked against competitors by a team of experts from Frost & Sullivan and TERI.