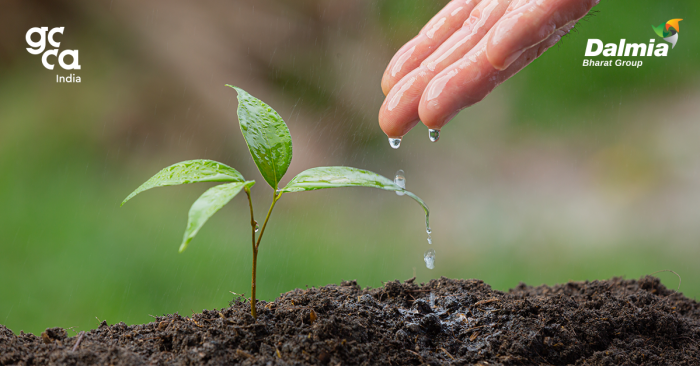 Dalmia Cement has been successfully conserving bio-diversity through MIYAWAKI Technique at its Kadapa plant in India.
In FY 2020-2021, Dalmia Cement's Kadapa plant developed a hi-density plantation (MIYAWAKI Method) by consulting AP Pollution Control Board.
The Miyawaki forestation method is a unique way to create an urban forest and is pioneered by Japanese botanist Akira Miyawaki.
With this method of the plantation, an urban forest can grow within a short span of 20-30 years while a conventional forest takes around 200-300 years to grow naturally.
In the Miyawaki technique, various native species were planted close to each other so that the greens receive sunlight only from the top and grow upwards than sideways.
As a result, the plantation becomes approximately 30 times denser while growing 10 times faster and it becomes maintenance-free after a span of 3 years.
Initially, 1-hectare land has been developed under the Miyawaki method in the mines area by Dalmia Cement. The advantage of this plantation is that it does not require any pesticides or Organic fertilizers.