At Orient Cement, their business strategies seamlessly integrate the concept of Resource efficiency and Waste minimisation across their operations and activities. They are committed to optimising raw material and energy consumption by increasing the use of waste/ recycled materials to reduce their carbon footprint to make the process more sustainable.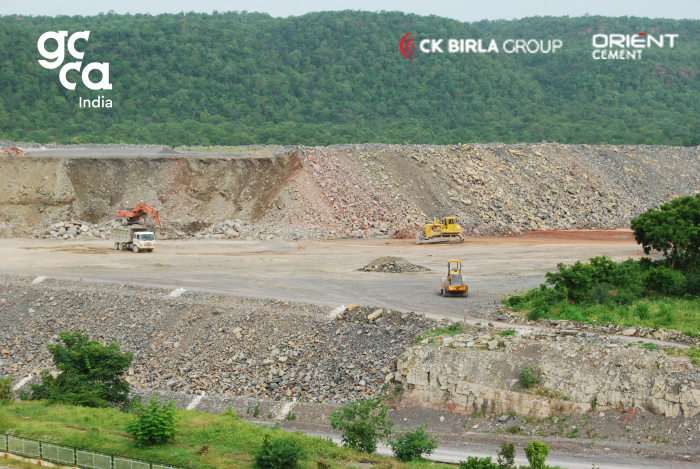 Limestone is the main constituent of raw material in the cement manufacturing process. As a major step towards enhanced conservation of natural resources, they have been consuming sub-grade limestone by optimising additives & fuel mix and also by optimisation of operating parameters. They have been able to conserve cement grade limestone by incorporation of 27% of sub-grade limestone to produce clinker with the best quality standards.
To produce the required quality of cement, clinker is substituted with alternative waste products such as fly ash. They have adopted various measures for higher incorporation of recycled/waste materials like fly ash and provide the best quality cement to their valued customers. They have been relentlessly working to improve the awareness of their customers to use environment-friendly blended cement.
These initiatives resulted in the lower clinker factor of 1.3% in FY21 as compared to
FY20.
These initiatives re-iterated their commitment towards sustainable development goals of SDG-12 and SDG-15.