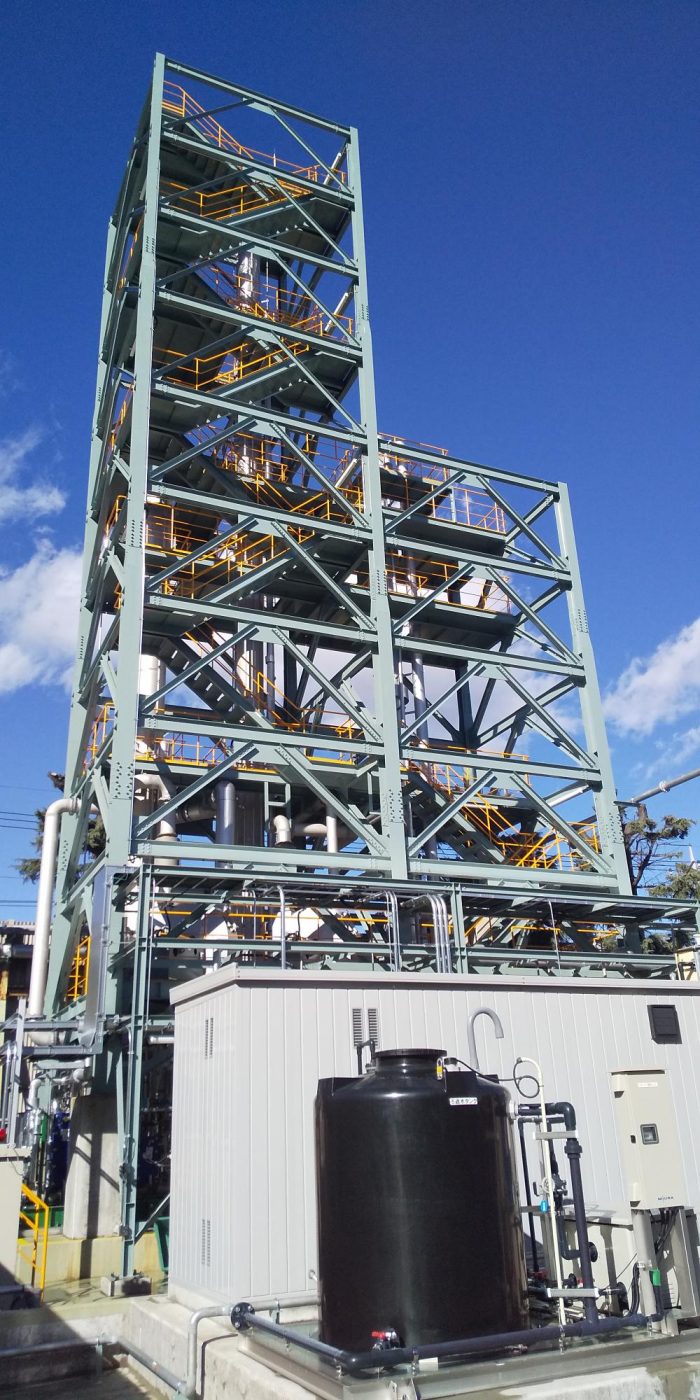 Taiheiyo Cement Corporation has completed installations to conduct demonstration tests for its project "Development of Carbon Circulation Technology for the Cement Industry" which is funded by the New Energy and Industrial Technology Development Organization (NEDO) of Japan.
The goal of the project is to establish technologies to circulate and reuse CO2 from the cement manufacturing process as cement raw materials or construction materials at cement plants and in neighboring communities, thereby creating innovative decarbonization technologies in the cement industry.
The demonstration plant to capture CO2 from cement kiln flue gas adopts the chemical absorption method using amine-based sorbents and is the largest installation of its kind in Japan's cement industry. We have been conducting the following 4 tests for the utilization of the captured CO2:
Captured CO2 is sent to an externally heated rotary kiln for sequestration in demolished concrete which is then divided into aggregate, subbase pavement materials and cement raw material, following the separation of cement paste from the carbonated waste concrete.
Captured CO2 is sequestrated in concrete sludge in a slurry mixer to be added to a finishing mill in the final process of cement production.
Carbon curing equipment is used to sequestrate CO2 in precast concrete products made of low-CO2 cement developed by Taiheiyo Cement.
Captured CO2 will be sequestrated in ready-mixed concrete with CO2 dissolution equipment.
During the NEDO demonstration period, completed at the end of FY2021, we achieved all the initial goals of each test, and now we are continuing with additional tests for a few years beyond FY2021 in order to build upon expertise gained from the project before rolling out full scale installations at our cement plants and others.