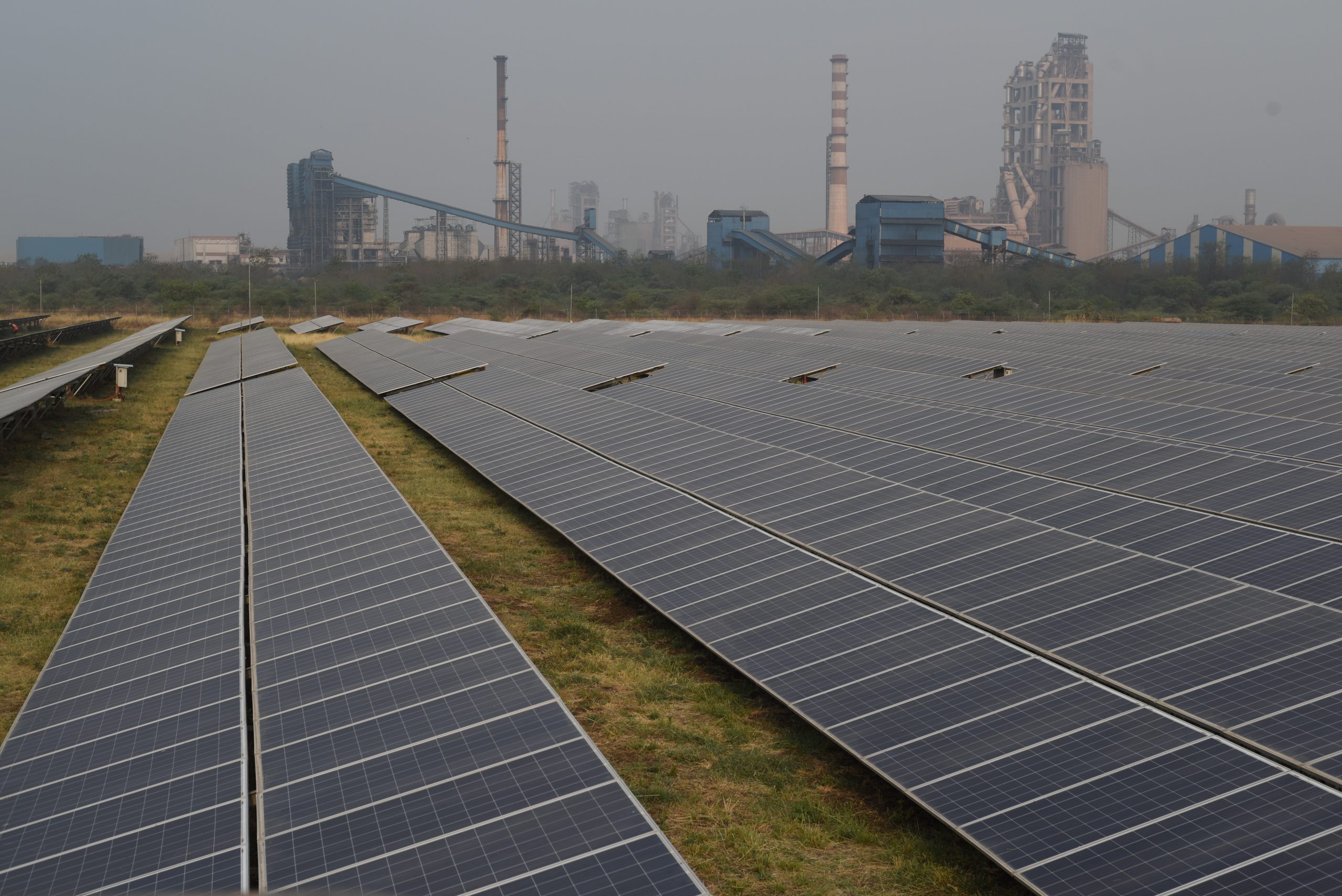 UltraTech targets to meet 100% of its electricity requirement through renewable sources by 2050. In the last two years, UltraTech has scaled up its contracted renewable energy capacity by 2.5 times. The company has already set a target to scale up its green energy mix to 34% of its total power requirement by 2024.
In the area of renewable energy, UltraTech is increasingly investing in solar power generation. This is in addition to our existing contracted capacity of 269 MW renewable energy. Similarly, the company has adopted waste heat recovery power projects as a strategic initiative and has currently installed capacity of around 167 MW. The company plans to scale this up to 300 MW in the next two years. UltraTech currently has a cumulative green energy capacity of 436 MW, which includes 167 MW of WHRS installed capacity and 269 MW of contracted renewable energy.
At our manufacturing plants, we have commissioned 269 MW renewable energy contracted capacity which contribute to 17.64% of our total power consumption. To further increase the use of renewable power, we are exploring new avenues such as using power supply from renewable energy projects under the Inter-State Transmission System (ISTS) network, hybrid power projects with high-capacity utilisation factor (CUF), solar power plants, rooftop solar plants at colony, schools, and other onsite solar installations among others.
UltraTech has identified adoption of green energy as one of the key levers to decarbonize and the company plans to maximise the use of renewable energy at Grinding Units and demonstrate that our plants can operate on clean energy. One such effort that we have made in accordance with this established goal is that one of our units has successfully operated on 100% RE. Our Arrakonam Cement Works ran entirely on renewable energy (RE) for six (6) months in FY22. Our Ginigera Cement Works ran entirely on renewable energy (RE) for four (4) months in FY22. The initiative has resulted in reduction of carbon dioxide emissions of over 23,000 tons per annum. Our focus is to operate these plants 100% on Renewable energy throughout the year going forward.
With all of these initiatives UltraTech is well positioned to achieving its RE100 commitment of using 100% renewable energy by 2050.