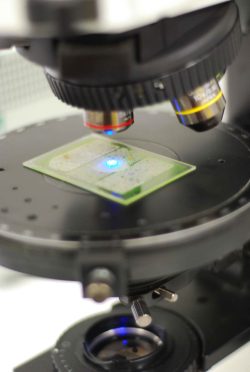 Innovandi Autumn Week will be the second bi-annual Innovandi meeting of 2021.

Registration is automatic for Innovandi partners registered for Innovandi extranet access.
About Innovandi Spring Week
Innovandi Autumn Week will again bring together academic and industrial partners from across the Innovandi Network together online.

The main focus of the sessions will be to agree on the next 3 Core Project Calls which have been drafted on the following topics:
Post-Combustion Carbon Capture (PCCC) for Cement Clinker Manufacturing
Admixtures for Low Clinker Cements
Reactive Belite Cements.
The Innovandi Network will be updated on the first 10 Core Projects (each typically involving 4 – 6 institutions). Several of these projects are already underway. We will also discuss reporting schedules as we will have over 50 Core and Partner Projects in total to report on in 2022.
We will be introducing the soon-to-be-announced winner of the Nanocem Prize. Students from around the world were invited to enter this competition to win the Nanocem Prize of a funded PhD. The winner will be selected from a shortlist of 6 finalists from 3 regions: 1) Africa and Latin America, 2) Asia and Oceania, 3) Europe and North America. We look forward to meeting the winning student and hearing their talk.
Attendance at Innovandi Autumn Week is open to all Innovandi Partners, and Innovandi Partnership is open to GCCA members, Admixture, Equipment and Technology suppliers. Any eligible company wishing to become an Industrial Partner can apply by contacting the Innovandi General Manager, Dr Helen Murphy for details at helen.murphy@gccassociation.org.
Innovandi progress in 2021
Since Innovandi Autumn Week (October 2020) where 7 calls for Core Projects were launched, a further 3 were launched at Innovandi Spring Week (April 2021). A series of workshops were held from March to June to finalise them. Most of these 10 Core Projects are now contracted with some already underway. 
During the year we have grown further with MBCC Group, JSW Cement, Thyssenkrupp Industrial Solutions A.G. and Schwenk Zement GmbH & Co. KG all joining the consortium as new industrial partners.
In February 2021, we held our second Partner Project Showcase bringing the number of Partner Projects adopted into the network to 41.
Then in June 2021, the Innovandi GCCRN Carbon Capture Workshop Sessions were held to help shape an Innovandi GCCRN Core project on this topic. The sessions essentially turned into a conference for Carbon Capture for the Cement & Concrete Industry with over a hundred attendees per session.
Since July the contracting of Core Projects has continued in earnest which brings us through a full calendar year of activity to Innovandi Autumn Week 2021.
Thank you to everyone in the network for their hard work and dedication this year!